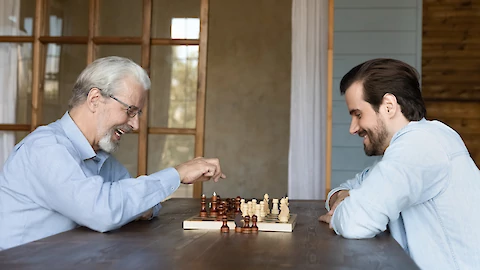 Valentine's Day is a special day meant for celebrating love and showing appreciation to those we hold close to our hearts. For elderly loved ones, this may mean shopping for gifts for family, or purchasing flowers or chocolates for their significant other – but these can be quite costly. Fortunately, there are plenty of fun activities that don't require breaking the bank. Read on for our favorite budget-friendly Valentine's Day activities.
Low-Cost Date Ideas
Baking Treats Together
Nothing says romance like a freshly-baked dessert! Get creative in your kitchen with some simple Valentine's-inspired recipes like sugar cookies, iced cupcakes, or cream-filled éclairs. Create special memories while baking something delicious - even if it doesn't turn out perfectly.
Visiting a Museum 
Many local museums offer free or discounted admission for seniors, either year-round or on special holidays. Check online to see if your favorite museum follows suit, and be sure to inquire about any new or limited exhibits on display that might be perfect for your date. 
Having a Picnic
Pack up some healthy snacks like cheese and crackers, fruit, and dark chocolate, and meet at your favorite outdoor spot for an afternoon picnic. Make sure to dress warmly before heading out – perhaps bringing along scarves or blankets if needed – so you can stay comfortable while enjoying each other's company outdoors.
Free Date Ideas
Crafting
If you're looking for a quiet activity for you and your senior partner, try crafting together. Making Valentine's cards is an easy, inexpensive project that requires minimal supplies like cardstock and markers. Feel free to get creative by adding things like glitter or ribbons!
Going for a Walk
Taking a slow-paced walk together is a great way to get some light exercise, enjoy a relaxed conversation, and spend time outdoors. Plus it won't cost you anything!
Playing Board Games
With so many different board games available - from classic favorites like Scrabble and Monopoly to fast-paced games perfect for groups of 2 or more - there is sure to be something enjoyable for every type of senior loved one. 
Watching a Movie at Home
Going to the theater to see a new release can be expensive, especially when he or she adds in the cost of drinks or snacks. Instead, consider renting some old favorites online or streaming new releases through services like Netflix or Hulu. Sharing comfy pillows and warm blankets make it extra cozy – and romantic. 
Volunteering
Give back together this Valentine's Day with a meaningful act of service. From tidying neighborhood streets to keeping dogs company at the local animal shelter, there are plenty of options available as part of community initiatives near you.
Celebrate Valentine's Day with the Help of Senior Helpers
While Valentine's Day should be celebrated, enjoying sweet moments with your senior partner doesn't have to break the bank. If you or your loved one need help to locate budget-friendly activities in your area, reach out to Senior Helpers in Sacramento Placer County. Our experienced and compassionate caregivers can provide assistance with a variety of tasks so seniors in the Sacramento, Roseville, Fair Oaks, Carmichael, Citrus Heights, Antelope, Rancho Cordova, McClellan, Elverta, Mather, North Highlands, Rio Linda, Loomis Cartersville, Rome, Blairsville, and Chatsworth areas have more time to enjoy their loved ones this Valentine's Day. Contact us today to learn more about our services.