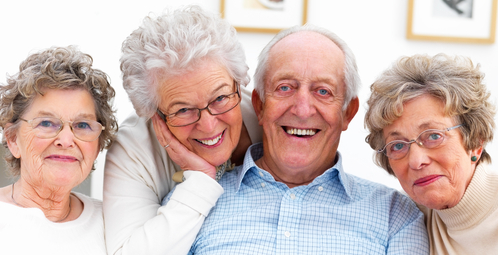 What is a personal care agreement? A personal care agreement is a document that families create when a primary family caregiver sacrifices work and other obligations to take care of a disabled or aging relative full time. Agreements are typically between an adult child and his/her parent; however, it can include other family members. When drawing up the agreement the family is clarifying what tasks are expected in return for compensation. These agreements can prevent family rifts when the burden of caregiving falls disproportionately on a single family member. 
Things to include:
When the date the care begins.

Details of what the family caregiver is going to provide, for example: driving to and from doctor appointments, dental appointments, meal preparation, general shopping, help with housekeeping, etc.

How often services will be provided (You should allow for flexibility in care needs by using language such as, "no less than 20 hours a week" or "up to 80 hours a month.")

How much and when the family caregiver will be compensated (weekly or biweekly)

How long the agreement is to last (Whether that means for a year or two, or even over your aging loved one's lifetime).

A statement that the terms of the agreement can be modified only by mutual agreement of the parties in writing.

The location where services are to be provided (home of elder/adult with disabilities, caregiver's own home, other location. Allow for the location of the care to change in response to increasing care receiver needs.)

Signatures by the parties, date of the agreement.
You might be asking yourself whether or not you need a lawyer. This is not a necessary step in the process of creating a personal care agreement. It is advisable when entering into a contract relationship, especially if you are considering a prepaid amount. However, if the primary caregiver is also holding the Power of Attorney then you should consider consulting with an attorney.
For financial planning purposes, a lump sum paid to a caregiver for future services may not be considered a penalized transfer if it is structured correctly. That can serve a number of purposes. One is to reduce the size of the estate so the person will be eligible for Medicaid. Another is to buy the older person some care beyond what Medicaid provides. This a more complex option, and it is advised to seek an attorney to avoid potential conflict.
A personal care agreement can ensure that the senior family members are cared for while eliminating confusion and conflict about what family member is going to provide that care. The rest of the family pitches in to support the caregiver as compensation for the care provided to mom and dad.
If a personal care agreement is not something your family decides to go through with, or if the primary caregiver needs some respite. It is important to remember that you are not alone. At Senior Helpers we are here to give you a break when you need one, meanwhile providing your senior loved one with they care they need.

Senior Helpers – Sacramento/Placer provides compassionate caregivers to help our local seniors with day-to-day tasks such as housekeeping, meal prep/planning, and transportation as well as providing assistance with bathing, dressing, medication reminders and more. Our mission is to improve the life of seniors and help relieve the burden on their families. If your loved one lives in Sacramento or the surrounding areas (Roseville/Rocklin, Folsom, Rancho Cordova, Elk Grove) and you would like more information, please call us at 916-671-5777 or click the Contact Us link at the top of this page.