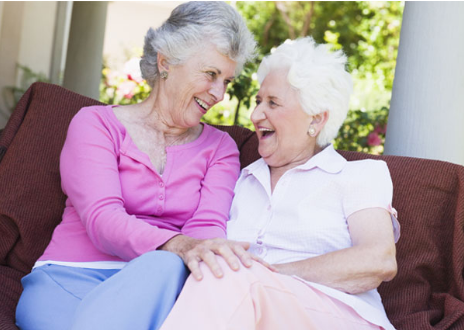 For the aging population, it is more important than ever for those wanting to remain independent to make sure they are safe in their homes. For the family of a loved one, our service to you is providing you with peace of mind while you are away from your loved one.  A significant benefit of our in-home senior care services is that it helps to prevent the most commons accidents involving seniors such as falls, burns, and poisoning. By preventing these common accidents, your senior loved one will remain happy and independent in their home for as long as possible. 
Use this list of helpful tips to make sure your loved one is safe and comfortable in their home at all times.
Keep emergency numbers close by

Whether or not you have in-home care services, it is important for anyone that helps your aging loved one to have access to numbers to call in a hurry. Be sure to list numbers for:

Emergency Services

Poison Control: (800) 222-1222

Family member or friend to call in case of emergency

Primary healthcare provider

Remove area rugs and carpet, or fasten them down

These can be real tripping hazards for seniors, if you can't remove them completely then it is a good idea to make sure they are fixed on the ends.

Repair or replace frayed carpet

A cane or a walker can easily get stuck in a hole in the carpet. Therefore it is a good idea to replace it or cover it up the area before it can get fixed.

Keep a medication list for your loved one

A current med list, including dosage, timing/frequency, and reasons for each one can help your caregiving team provide medication reminders and ensure seniors aren't over-medicating. It's important to notify caregivers of any over-the-counter drugs as well.

Install grab bars in showers and the bathtub

Fixtures that are already in the shower like the faucet head or towel racks should not be used for getting in and out of the bath. Grab bars make a huge difference helping an aging senior to get in and out of the tub. Mats and non-slip strips are a must for the shower and bathtub also. Many seniors have a fear of falling in general, but these steps can alleviate those fears in the bathroom.

Make sure that the stairs are clearly visible.

It is important that areas around the stairs are well-lit so that they know how many steps there are remaining. Reflective tape in bright colors can also really help seniors with declining eyesight.
These are just a few examples of simple steps that anyone can do to make your loved one's home a safer place. It is important to take senior safety very seriously. Having a caregiver to assist your loved one around their home is another very important step to reducing the chances of them getting hurt.
Give yourself the peace of mind knowing that your loved one would be in good hands. If you'd like to arrange for a senior caregiver to help to care for your loved one, contact us today!

Senior Helpers – Sacramento/Placer provides compassionate caregivers to help our local seniors with day-to-day tasks such as housekeeping, meal prep/planning, and transportation as well as providing assistance with bathing, dressing, medication reminders and more. Our mission is to improve the life of seniors and help relieve the burden on their families. If your loved one lives in Sacramento or the surrounding areas (Roseville/Rocklin, Folsom, Rancho Cordova, Elk Grove) and you would like more information, please call us at 916-671-5777 or click the Contact Us link at the top of this page.