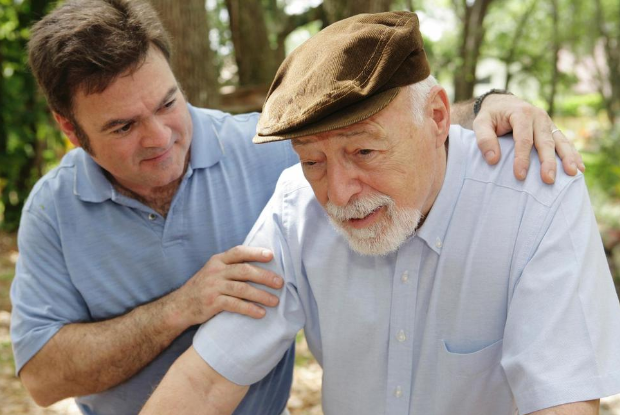 According to the National Stroke Association, a stroke is an attack on the brain that can happen to anyone at any time. It occurs when blood flow to an area of the brain is cut off, therefore the brain cells are cut off from oxygen and begin to die. Depending on the severity of the stroke dictates how badly a person is affected. There are certain myths surrounding stroke that are not true, for example, many people think that they cannot be prevented, or that recovery only happens for a few months after a stroke. Stroke recovery is, in fact, a lifelong process.
Caregivers can play a significant role throughout the post-stroke recovery process from the get-go. Our professionally trained caregivers can provide one-on-one assistance with:
Meal preparation

Transportation to and from appointments

Activities of daily living (bathing, continence, dressing, eating, transferring, ambulation, and toileting.)

Assistance following their post-stroke treatment plan
Our caregivers can provide the above and so much more. To reduce the risk of a stroke happening again, it is important to ask yourself when your loved one needs extra help. The first three to four months after a stroke are crucial to rapid recovery. As the primary caregiver to a loved one you already understand how emotionally and physically stressful this job can be. You are not alone. At Senior Helpers we want to help you and your loved one through the post-stroke recovery journey.
Senior Helpers – Sacramento/Placer provides compassionate caregivers to help our local seniors with day-to-day tasks such as housekeeping, meal prep/planning, and transportation as well as providing assistance with bathing, dressing, medication reminders and more. Our mission is to improve the life of seniors and help relieve the burden on their families. If your loved one lives in Sacramento or the surrounding areas (Roseville/Rocklin, Folsom, Rancho Cordova, Elk Grove) and you would like more information, please call us at 916-671-5777 or click the Contact Us link at the top of this page.
DISCLAIMER: This information is not intended to diagnose health problems or to take the place of medical advice or care you receive from your physician or other healthcare provider. Always consult your healthcare provider about your medications, symptoms, and health problems.