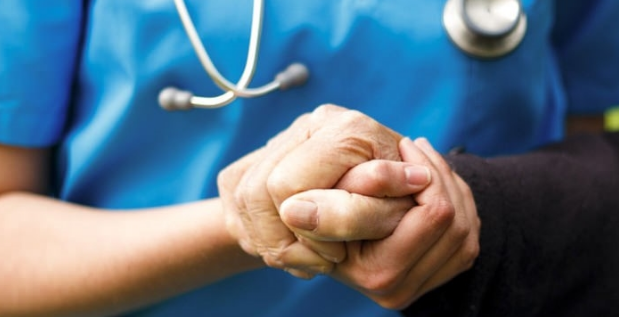 It is always hard to cope with loved ones growing older, especially when it comes to mom and dad. They are your heroes throughout your whole life, but even heroes need help sometimes! You might have found yourself here because you are wondering whether or not it's time for your loved one to get help. It is important to know that you are not alone! Is Dad's unopened mail stacking up? Is your grandmother's normally meticulously cleaned house, noticeably dirty? These are just a couple questions to ask yourself when recognizing that your aging loved ones may need a little extra help.
There are a number of signs that may present themselves to you when you interact with your loved one. These signs range from changes in their personal appearance, or even their household cleanliness usually indicates a shift in physical and/or mental status. There may be even subtle behavioral changes that you might notice implying that an individual is no longer capable of completing their everyday tasks without assistance.
It is fairly obvious when you arrive at a loved one's home that things have changed. The holidays are a great time to really take a step back and evaluate your loved one's behavior and figure out whether or not they need some extra help around the home. The following is a list of a few major signs to look for as to whether or not your loved one needs in-home care services or assisted living.
5 Significant Signs to look for:
Safety
Maintaining health and safety is a number one priority for your aging loved ones. This is why it is
important to find solutions as soon as possible if their household has progressed to a zone of extreme clutter or unsanitary living settings.
Personal Hygiene
One of the biggest red flags that family members can observe is drastic changes in established personal hygiene habits. We understand that as our loved one's age that they may not bathe as frequently as they used to however- strong smells of urine or body odors along with refusals to change dirty clothes is a definite sign that it is time to step in.
Weight Loss
Be sure to scope out the fridge. There might be an inadequate amount of food, or even food that has gone bad in the home. Another sign that points towards or clear evidence of weight loss.
Forgetfulness
Forgetting to take medication, forgetting to pick up medication, or even forgetting to pick up the mail could all be other implications for changes in behavior.
Mobility
They might also have unexplained bruising that could signal changes in their ability to move around their home comfortably
.
Once you take a step back, you see the telling signs that your parent or loved one needs help, one of the biggest hurdles you then face is deciding what kind of care would be best for their circumstance. Based off of their needs, is in-home care or assisted living best for their situation? It is important before you make this decision, to figure out how much help your aging adult needs and then compare that to how much help they currently have available.
There are an important 8 areas of life that your family will have to discuss how much help they can provide. So be sure to keep these in mind:
Family Support

Home Safety

Medical Needs

Cognitive Health

Mobility

Personal Hygiene

Meal Preparation

Social Interaction
First, break down into a list everything you loved one needs ranging from a daily, weekly and monthly basis. Envisioning the whole picture written down will truly help you see the correct level of care they need.
Next, make a list of the amount of help you, friends and family can provide. It is important to be as realistic as possible about the level of assistance that you, your family, or neighbors can give. So that when you compare these two lists, you'll have a better idea of what activities would be slipping through the cracks. This will give you a better inclination of whether or not in-home care or assisted living will be a clear choice based off of your loved one's needs.
Senior Helpers – Sacramento/Placer provides compassionate caregivers to help our local seniors with day-to-day tasks such as housekeeping, meal prep/planning, and transportation as well as providing assistance with bathing, dressing, medication reminders and more. Our mission is to improve the life of seniors and help relieve the burden on their families. If your loved one lives in Sacramento or the surrounding areas (Roseville/Rocklin, Folsom, Rancho Cordova, Elk Grove) and you would like more information, please call us at 916-671-5777 or click the Contact Us link at the top of this page.