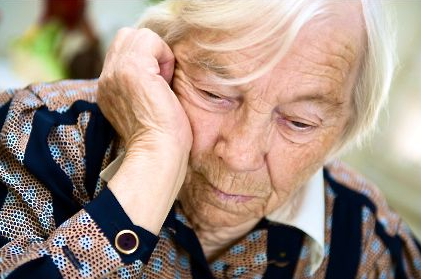 Alzheimer's Disease is one of the most common types of dementia. People with Alzheimer's are dealing with "a type of dementia that causes problems with memory, thinking, and behavior. Symptoms usually develop slowly and get worse over time, becoming severe enough to interfere with daily tasks," according to ALZ.org. There are more than 5 million Americans living with Alzheimer's. If your loved one has been diagnosed with Alzheimer's, don't lose hope. Here at Senior Helpers, we have a proven track record of providing excellent care for patients with Alzheimer's and other diseases. We also understand that if you are the primary caregiver for your loved one with Alzheimer's, it can take an enormous toll on your physical and emotional well-being. With the care and support from Senior Helpers, you don't have to face this journey alone.
It is important that if you think your loved on has Alzheimer's disease to do some research. ALZ.org has 10 early signs to look out for. These signs range from disruptive memory loss, to struggling to plan or solve things, to issues with familiar tasks and time or place confusion. If you notice any of these signs, please take your loved one to see a doctor.
If you work, or have other daily responsibilities, it's safe to assume that you want to have peace of mind while you are away from your loved one. If your loved one can no longer perform daily tasks on his or her own, it might be time to seek extra help. Our professional trained caregivers can provide one-on-one assistance with:
Client supervision to prevent wandering

Medication and toileting reminders

Incontinence care to prevent skin irritations and infection

Meal preparation to maintain nutrition and prevent accidents

Transportation to errands and medical appointments

Respite for family members

Assistance with engaging or calming activities
At Senior Helpers, we respect you and your loved one. We use the Senior Gems method to help those dealing with these issues to focus on thriving in what they can do and not focusing on the negatives. This will help your loved one to not only feel more independent, but it will give them a purposeful life at home.  
If you want to find out or know more about our Alzheimer's and dementia care services, or to speak with a Senior Helpers care expert about creating a customized care plan for your loved one, please contact us today.
Senior Helpers – Sacramento/Placer provides compassionate caregivers to help our local seniors with day-to-day tasks such as housekeeping, meal prep/planning, and transportation as well as providing assistance with bathing, dressing, medication reminders and more. Our mission is to improve the life of seniors and help relieve the burden on their families. If your loved one lives in Sacramento or the surrounding areas (Roseville/Rocklin, Folsom, Rancho Cordova, Elk Grove) and you would like more information, please call us at 916-671-5777 or  Contact Us.