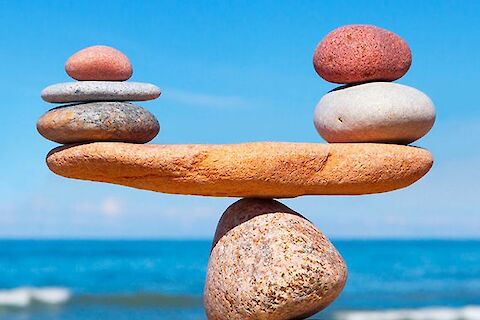 The Power of Emotions: Who's in Charge?
Are you in control of your emotions? Or do your emotions control you?

Sometimes it can seem as if our emotions are running the show, overwhelming us with feelings that we can't control. But that doesn't mean there aren't effective ways to let us decide how to respond to these emotions and keep life in balance.

Emotions are a crucial part of our well-being. Knowing something about how and why our brain produces them can help us do constructive things to gain more control of our emotional life.

Psychologist and neuroscientist Lisa Feldman Barrett of Northeastern University is known for her groundbreaking research on emotions in the brain. "If you understand how emotions are made, then you can also understand how to gain more control of your emotions" and over the outcome of your life, she says.

While some people are born with a brain that easily keeps emotions in balance, creating a tranquil life, others have a more turbulent existence, requiring their brain to work harder to keep their emotions from getting wildly out of control, Barrett explains.

Struggling with difficult emotions can keep us from thinking clearly and functioning effectively. The Staying Sharp Power of Emotions Challenge explores responding to situations that trigger certain emotions, getting through tough times, and learning what to do when you still need help.
When: SECOND SUNDAY OF EVERY MONTH | 10 A.M. - 3 P.M.
Where:  in the heart of Tempe. Meet us on Mill Avenue
What: Introducing Second Sundays on Mill- a new monthly event series in the heart of Tempe. Meet us on Mill Avenue for a local market, featuring Arizona-made artisans, crafts, baked goods, unique gifts, and more. Enjoy street performances, live music from local musicians, community programming, fitness classes, and outdoor games.  This event is family-friendly, surrounded by delicious eats and treats from local restaurants- and a great way to mill around on a Sunday afternoon.