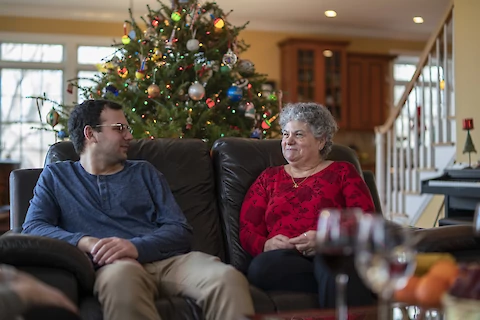 It's often said that during the winter, we should check in on our elderly relatives more often to ensure they are feeling okay and to minimize any feelings of isolation or loneliness. But how often is "more often"?
Experts recommend checking in on elderly relatives at least once a week during the winter. This allows you to see how they are doing and if they need any help.
You may need to check in more often if you live far away. You can check in by phone or video call if you can't visit in person.
What Should You Do During These Check-ins?
During these check-ins, you should ask our relatives how they are feeling physically and mentally. You should also ask if they need help, such as getting groceries or doing chores around the house.
If they say they are feeling lonely, try to spend more time with them, either in person or via phone/video chat. By checking in on our elderly relatives regularly, we can help ensure they are happy and healthy during the winter months.
Importance of Hiring a Caretaker for Daily Check-Ins for Seniors
If you're worried about an elderly relative's safety during the winter, don't hesitate to hire a caregiver to provide in-home care to ensure that someone is looking after them around the clock. In-home senior care includes everything from helping with basic needs like bathing and dressing to providing more comprehensive assistance with activities of daily living.
One advantage of hiring a caretaker for daily check-ins is the peace of mind it can bring to both seniors and their families. For seniors, the daily check-ins from a caretaker can provide a much-needed sense of security and companionship. For families, knowing that their loved ones are being checked on regularly can help ease worry and provide peace of mind.
The Value of In-Home Senior Care Services During the Winter
As the weather gets colder and the days get shorter, it can be more challenging for seniors to get out and about. For many, this means staying home more often. While this can be an excellent opportunity to catch up on some much-needed rest, it can also lead to feelings of isolation and loneliness.
That's why in-home senior care services can be so important during winter. With regular visits from a caregiver, seniors can remain social and active, even when they cannot get out as much. In-home care can also provide much-needed assistance with tasks like cooking, cleaning, and personal care.
Hire In-Home Senior Care Services for Your Elderly Relatives Today
If you're considering in-home care for a loved one this winter, choose a reputable and experienced provider. At Senior Helpers, we offer customized in-home care services to seniors with different needs.
Our caregivers cater to seniors with different needs, from the ones who need companionship to those who need help with daily activities and those with Alzheimer's, dementia, and other cognitive impairments.
We serve Tempe and the surrounding areas, including Ahwatukee, Mesa, Chandler, South Phoenix, and Central Phoenix. Seniors living in Arcadia, Biltmore, Laveen, Sun Lakes, Queen Creek, and Gilbert can also get our services conveniently. Contact us today so you can get to know our caregivers and decide if we're the right fit for your loved one.