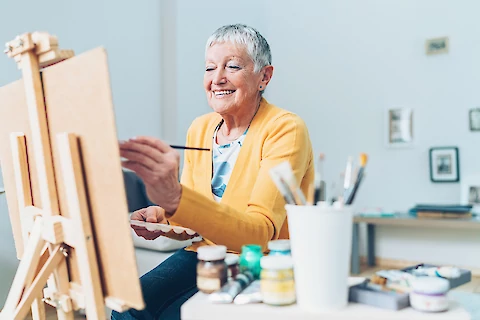 Aging sneaks up on everyone. But just because you get physically older doesn't mean that your brain has to age too. In fact, there are a few things you can do to stay mentally sharp. Here are a few tips to improve and maintain brain health.
Stimulate Your Mind
Your brain will change with age and it will impact your mental function. Keeping your mind stimulated by doing puzzles, taking up a hobby, or learning a new skill like drawing, crafting, or painting will help your brain stay in good shape.
Brain Health and Your Diet
Just as your diet has an impact on physical health, it also affects your brain health. Eating a well-rounded diet that includes fish, nuts, fruits, vegetables, plant-based protein, and unsaturated oil like olive oil supports brain health. It helps to reduce your likelihood of developing cognitive impairment or dementia. Studies found that a Mediterranean-like diet has actually improved cognitive impairment.
Find Your Purpose
Having a purpose is important for social and emotional well-being. Your purpose may change once you reach retirement, but it does help your brain. Loneliness and boredom significantly impact brain health and emotional health. Staying socially engaged helps prevent or slow cognitive decline.
If you're concerned about maintaining your health or that of an elderly loved one in Wiley, TX, Senior Helpers McKinney can help. Our staff of senior health experts can help craft a care plan to help you or your loved one remain at home in a familiar environment.