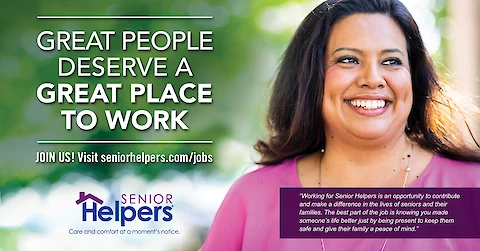 Free Home Health Aide Online Certification Classes
Offered by Senior Helpers of Cherry Hill and Manchester, NJ.
Train in the comfort of your home for a new career!
CALL TO MAKE AN APPOINTMENT TODAY, CHANGE YOUR LIFE TOMORROW
Classes are limited and filling up fast.
Call our Manchester location at (732) 657-3600 or our Cherry Hill location at (256) 216-1920 today to reserve your spot!