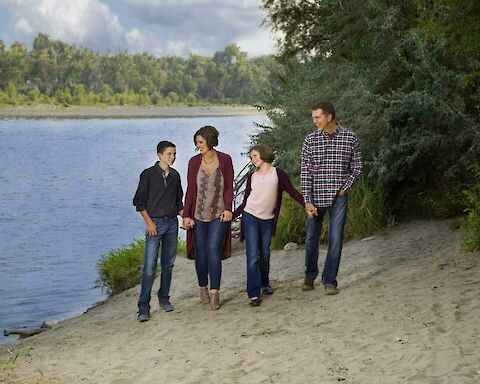 Our History
Senior Helpers Eastern North Dakota was proud to join the system in 2020. Like every other owner, we too are fully committed to the original goal of providing dependable and affordable in-home care with well-trained caregivers. Nothing is more important to us than being a trusted advisor and resource for seniors and families in our community. We are committed to providing uncompromising levels of care to all our families.
We never send a stranger. We believe one of the most difficult aspects of being the client of a home care agency is having caregivers show up at the door without being properly introduced or prepared. With Senior Helpers, this will not happen. A proper introduction will be made. Caregivers are supervised employees, not independent contractors. We are not a referral service or "nurse registry," where workers are assigned to cases, leaving families to sort through the fine points themselves — whether taxes get paid, whether background checks have been performed, whether they're bonded and insured. We do all these things in advance, along with testing skills, verifying credentials, speaking with families they've worked with before. Nurse support is available 24/7. Few things are as traumatic as being rushed to a hospital on a stretcher, but when a caregiver cannot call a nurse for advice about how to deal with medical situations, the only option may be calling 911. Barring a life-threatening emergency, this should not be the first phone call a caregiver makes. Most private-duty home care companies offer little or no nurse support.
Why work with us at Senior Helpers?
We are hands-on owners that are here for you 24/7, 365 days a year
 
We become part of your family and you become part of ours
 
We pride ourselves on creating a strong, service-minded, hard-working and efficient team.  We believe that a happy, respected, well taken care of team will go above and beyond for clients, our community and each other
 
We perform extensive background checks on both the State and Federal Level and all of our caregivers are bonded and insured
 
We train our caregivers in many areas, and we are especially proud of the training for Dementia & Alzheimer's through our exclusive Senior Gems program based on the Gems™, techniques, strategies, and overall approach to care which was created and developed by Teepa Snow, Positive Approach, LLC.
Most importantly, we communicate with our caregivers daily and treat them with utmost respect as they are the heart of our business.
As owners, we are reachable far beyond just normal business hours as we know emergency situations often arise.
Trusting the care of a loved one is a leap of faith and we understand and empathize.  Call us and let's get started.