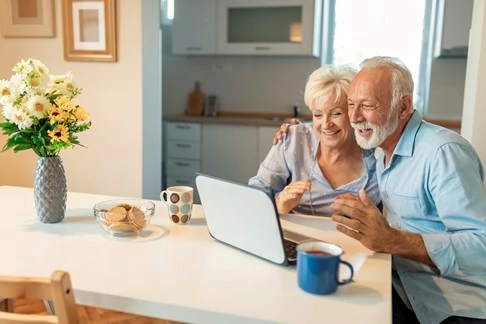 As adults, many people decide to move away from their parents to begin their own life. However, as they age, it can be more difficult for their parents to stay at home and continue to live as they always have. As the professional caregivers at Senior Helpers Baltimore will tell you, the little ways you support your parents can make a huge difference in their comfort and quality of life.
Even if you moved away from the Baltimore County, Harford County, and Carroll County areas, here are some tips to help you care for your aging loved ones from a distance.
Keep in Touch
The best way to make sure that your parents are doing fine on their own is to keep in touch. However, phone calls may not be enough. You may want to video chat with your parents so you can actually see for yourself how they are doing. While doing this, really look at their appearance. Do they still look presentable, or does it look like they are struggling to dress or feed themselves?
Get Some Help
You don't have to care for your aging loved ones by yourself. There are many options available so that your parents can continue to live their best lives in their own homes. You can also ask other relatives that live closer to your parents to pitch in.
If that isn't enough, there are many companies that offer as much or as little help as you need. Respite care can be used for a few days when you need extra help. You may also have someone come in and check up on your loved ones for a few hours a day. Or you may consider live-in care.
Have an Emergency Plan Ready
Though you may not want to think about it, you should have an emergency plan ready in case you need to get to your parents right away. Make sure that you have someone you trust available to look after your children and house if you need to leave quickly.
You may also want to have a bag ready in case you need to leave in the middle of the night. This can be a lifesaver because you aren't going to be thinking clearly if something happens. All you are going to know is that you need to be there for your parents.
Learn More About Caring for Aging Loved Ones Who Live Far Away
Though it isn't always easy, you can help your parents even when you don't live nearby. Keep in touch with them to make sure that they are getting the help they need. If they look like they are struggling, reevaluate and see what else you can do. While you may have family members who can pitch in, it might be best to hire someone to come in and help out.
If you need help so that your parents can continue to live in their Baltimore home, don't hesitate to contact us today. We will be glad to talk to you about your options so that together we can figure out what is best for your parents.