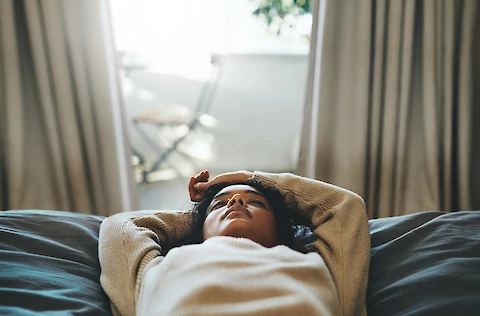 Caring for Yourself While Being a Caregiver
Being a caregiver is incredibly rewarding, bringing joy and precious moments each and every day. However, caregiving can also be physically and emotionally draining. Regardless of if this is your profession or if you're taking care of a loved one, it's important to also consider caring for yourself. Your quality of mental health is important so you can offer the best care to your loved ones.
Alleviate Stress
Stress can be harmful to your health, both physically and mentally. This can result in symptoms such as feeling overwhelmed or constantly worried, exhaustion, gaining or losing weight, withdrawal from loved ones, getting sick, easily becoming angry, and abusing substances. These symptoms can happen to even the most resilient, and they are not a sign of weakness.
In order to relieve stress, don't forget to take time for yourself. Try soaking in a hot bath once a week, trying daily meditation, getting enough sleep, and getting out in nature. When you feel like your best self, you will be able to provide better care.
Accept Help if You Need It
Never be afraid to accept help. You can't do everything alone. Establish a network of support with family and friends who can help run errands or spend time with your loved ones. Additionally, you may consider outside help, such as senior care. Senior Helpers in Baltimore can provide specialized care from the comfort of home as well as live-in care. Explore your resources and reach out if you need anyone or anything.
Set Routines and Goals
There is a lot to consider each day when you are taking care of a loved one. Consider setting daily routines by making a checklist. This way, you can break large tasks into achievable parts. Plus, with a routine, your loved one knows what to expect each day.
It is also important to prioritize your own health. This can be as simple as ensuring you are eating well and getting quality sleep. You deserve a well-balanced meal, not just a quickly put together snack. You also deserve proper sleep. Consider weekly meal prep so that you have adequate meals ready-to-go. If you feel better physically, you're guaranteed to feel better emotionally.
Prioritize Physical Activity
This is easy to forget when you're practicing caregiving, but make sure you're giving yourself time a few days a week for physical activity. This could be anything from steady-state cardio, to lifting weights, to Zumba. You could also add in a yoga or meditative breathing session at the end of your workout. Regardless of the type of exercise you participate in, your cardiovascular health will be improved, which effectively strengthens your heart and can also help regulate your sleep cycle.
See Your Doctor
Remember, you have to stay healthy in order to even consider caring for someone else. So, don't let your own health slip through the cracks. Make and attend regular appointments to your doctor. It is also important to see a doctor if you're feeling ill so you don't pass anything on to your loved one.
Being a caregiver is challenging but rewarding. Don't forget to take time and consider caring for yourself, too! Additionally, Senior Helpers in Baltimore can help with around the clock care and resources to guide you. From Howard County to Harford County and everywhere in the surrounding area, you can count on us. You don't have to do this alone. Contact us today.