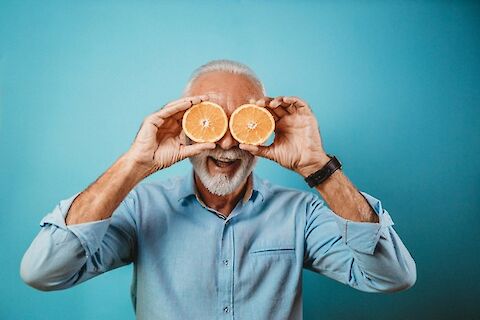 There's nothing better than a good snack. And while it's perfectly healthy to snack in moderation, for many of us, snacking becomes a way to satisfy cravings, which then leads to overeating. In turn, overeating can lead to feelings of shame, weight gain, inflammation, gastrointestinal distress, and a weakened immune system. People of all ages should be mindful of unhealthy snacking, but for Seniors aging in place at home, that can be much easier said than done.
Smart snacking, however, can help keep the cravings at bay. Making healthy snack choices benefits you by packing in nutrients, providing satisfaction between meals, and keeping your energy levels fueled. The SnackSack subscription box is a great option for many seniors looking to make more intentional snacking selections. AND, it saves them a trip to the grocery store. SnackSack is delivered right to your home in Plymouth, Raynham, Attleboro, and the surrounding areas.
What is SnackSack?
SnackSack is a snack subscription service that has taken the time to kick the artificial junk and unhealthy additives to the curb to provide subscribers with only the healthiest snack options available. The goal is to make snacking wholesome, simple, and easy. We take the guesswork out of snacking so that you know that you are eating natural and good-for-you snacks every time you open the bag.
Each month, SnackSack will send you a selection of new, interesting, and healthy treats to help satisfy your cravings without expanding your waistline or adding pounds to the scale. Snacking can still be fun while being healthy and interesting. Most snacks that you find in the SnackSack are not yet available on the shelves of traditional grocery stores or snack aisles. Rather, we source with individual companies to find the best and healthiest snacks with all-natural ingredients for our subscribers to enjoy each month.
What Kinds of Snacks Can I Expect?
SnackSack still sends everyone's favorite types of snacks, we just find healthier versions of your favorites to ensure that you are eating natural and wholesome foods rather than foods full of additives and fake ingredients. Each month, your box will include 11 to 15 different snacks to enjoy. The snacks included in your box change each month, so you never get sick of snacking on the same thing month after month.
You can expect your box to arrive each month stuffed with classic favorites such as crisps, chips, pretzels, crackers, popcorns, nuts/seeds, jerky, cookies, and even chocolates. Seniors in Raynham can know that they are enjoying all of these delicious snacks without the additives and the fake ingredients that you see in many products on the store shelves.
How Do I Order a SnackSack?
Seniors can order SnackSack in a 3-month, 6-month, or 12-month incremented subscription. It's about which plan is the best fit for your needs. The 6-month subscription is the most popular and the 12-month will save you the most money! You can find everything you need to get started with your subscription for SnackSack here!
Here is to healthier eating, happy snacking, and a snack plan that can help keep your cravings and your weight/waistline goals in check without ever making you feel deprived! You will never get bored with the same old snacks again. For more information on healthy snacking and eating plans that can help you age in place healthfully, please feel free to contact us for further assistance!