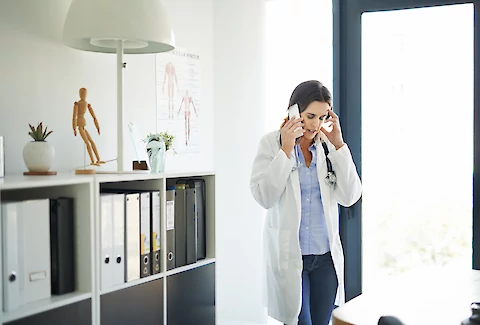 Respite Care is Essential to Prevent Caregiver Burnout
Who cares for the caregiver? If you're one of the millions of home caregivers providing around the clock care for a loved one, you probably know the awful feeling of caregiver burnout all too well. Helping your loved one to age in place is a full-time commitment without benefits, pay, or vacation. That's why it's so important for live-in caregivers to practice self-care as well.
What is Caregiver Burnout?
24-hour home care can be exhausting. Far too many scenarios involve a single caregiver, usually a spouse or child, shouldering the entire burden alone. Caregiver burnout is a result of the mounting frustration and exhaustion involved with around the clock care. Feelings that commonly go along with caregiver burnout include:
Anger

Resentment

Apathy

Physical and mental exhaustion

Depression
Caregiver burnout can be extremely debilitating. If you're unable to care for yourself, who will care for your loved one? Respite care can provide much-needed relief to overburdened home caregivers.
What is Respite Care?
Respite care is an opportunity to recharge your batteries. Respite involves a surrogate caregiver coming to your loved one's home and providing temporary, around the clock care while you get a much-needed rest. Respite care can be anywhere from an afternoon to a week or more, allowing you the time and space you need to run errands, schedule doctors appointments for yourself, or take a weekend away. Respite care is a breath of fresh air and an essential renewal of perspective.
How Does Respite Help Counteract Caregiver Burnout?
Why is respite care so essential for live-in caregivers? How does it help counteract caregiver burnout?
Provides essential relaxation
It's impossible to sustain the focus required to provide consistent senior care 24 hours a day, 7 days a week. You need time to yourself in order to relax, unload your burdens, and recharge. Respite gives caregivers the chance to relax without the worry.
Helps you maintain good health
You've got to be healthy in order to keep your loved one healthy and safe as well. Stress and a lack of rest can have adverse effects on both your physical and mental health. Respite gives you time to make necessary doctors appointments, catch up on your sleep, and engage in essential self-care practices
Lets you step out of the caregiver role
Identity is a complex thing. Respite care helps you maintain your own identity separate from being a caregiver. Respite gives you the time to be a parent, professional, or just a person with their own hobbies and interests.
Gives you opportunities for socialization
Providing your loved one with opportunities for socialization is a large concern for any home caregiver. But you can't forget about your own socialization. People need people, and caregivers are no exception.
A Chance to Rest
Being a live-in caregiver is no easy task, but allowing your loved one to age in place is priceless. Senior Helpers of Raynham is here to help you when you need it the most. Our respite care services give you the opportunity to take a step back and regain your perspective. Please contact us today to find out how we can help.