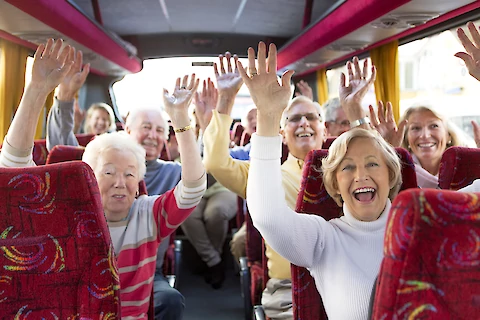 How to Prepare for Travel and Labor Day Events During Three-Day Weekends
Travelling does not have to diminish with age. The passion for exploring new destinations is always there. Every person has a must-visit destination at some point in their lives. In the case of our senior adults, there are a few considerations that the caretakers should take before traveling. Below is a guide from Senior Helpers in Des Plaines on how seniors can prepare for travel and Labor Day events during three-day weekends:
1. Medications
Caregivers should pack all prescriptions for the senior adults and consult with a doctor if there is a need for an additional document with certain medications. In addition, the caretakers should pack extra prescriptions if they require an extra dose during travel and Labor Day Events. The caregiver should also get a doctor's approval of whether the senior adult can travel.
2. Extra Time on the Itinerary
Caretakers should add extra time to the itineraries to give the senior adults time to stretch their legs and use the bathroom during the journey. Having periodic stops for seniors to relieve themselves reduces discomfort and fatigue during the trip.
3. Snacks and Water
Senior adults need to stay hydrated and energized during the journey. Caregivers should pack enough snacks and water for the senior adults to eat and drink during the trip. Some chronic illnesses, such as diabetes, common among senior adults, require them to have a snack more frequently.
4. Accommodation
Caregivers should ensure that the senior loved ones get good rooms that are compliant with the Americans with Disabilities Act (ADA) if needed. Senior adults may prefer additional amenities in their rooms because they love spending more time in their rooms, and at times, they would need to have their meals and snacks in their rooms, especially after a long day of activity.
5. Documentation
Caregivers in Chicago should ensure that all documents belonging to the senior adults are up to date, valid, and well-arranged before travel and Labor Day Events. These are travel documents, identification documents, and medical documents.
6. Timing
Senior citizens who have dementia feel anxious when their routine is disrupted. Caregivers should ensure that their mealtimes, medicine times, and bedtimes are consistent with their daily routine at home.
7. Readiness for Emergencies During Travel and Labor Day Events
Caregivers in Des Plaines city should be ready for an emergency during the travel. Caregivers should first familiarize themselves with their destination areas by understanding any possible risks that would require an emergency. Any emergency items should be enough to last the senior and the caregiver until help comes. Essential components of emergency preparation include; a first aid kit, spare batteries for hearing aids, extra water, extra cash, a cell phone, and some extra snacks.
Conclusion
A caregiver from Senior Helpers in Des Plaines can be of great importance to your loved one during a three-day weekend vacation because senior adults are particular about their programs and schedules. At Senior  Helpers, we tailor our services to match your loved one's travel needs and preferences in terms of accommodation and getting around in a new area. People living with their loved ones can always contact us for more information about specialized in-home care and other senior adults' services.