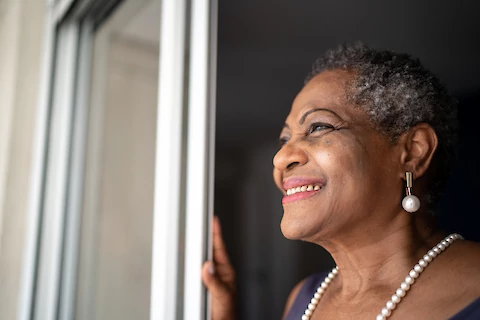 5 Inspirational Women Over 60 Worth Knowing About
Living your best life doesn't stop when you reach a certain age. A positive mindset and a persistent, creative approach to setting goals can make all the difference. In fact, the world is filled with successful people who never let their years come between them and the things they want to achieve. Older women, in particular, are embracing the freedom and challenges of their generation. They are also introducing others to the wisdom and unencumbered truths of a life well-lived. Here are five inspirational women over 60 worth knowing about.
5 Inspirational Women Over 60
Suzanne Braun Levine Knows That Women Can
Suzanne Braun Levine is mostly recognized as a pioneer in the women's movement of the 1970-80s. Today, she continues to empower women as a best-selling writer and authority on the everyday issues older women face. Levine produced a Peabody-award-winning documentary. She has also appeared on Oprah, and is a judge of the AARP "Purpose Prize", according to WMC SheSource. You can find one of these inspirational women at the Readers and Writers Festival in Milford, PA, a weekend celebration she co-founded in 2016.
Elizabeth Isele is Transforming Senior Entrepreneurship
Elizabeth Isele is on a mission to champion senior entrepreneurship around the globe. She believes older adults are a largely untapped resource worth taking note of. Isele tirelessly builds educational programs designed to help seniors launch their own business start-ups as well as use their age-earned experience to succeed. As founder and CEO of The Global Institute for Experienced Entrepreneurship, Isele is a cross-generational inspiration to those seeking to discover their potential. 
Judith Boyd Battles Ageism With Her Own Unique Style
Judith Boyd is as colorfully refreshing as she is bold. The always animated retired psychiatric nurse is a social media fashion star with a devoted following spanning all age groups. Boyd doesn't think her 70-plus years should dictate how she, or other women of her age, should dress. She calls herself the "Style Crone" but she is so much more. Boyd encourages women to express as well as celebrate their own inner beauty and unique personality. It seems to resonate with the feisty fashionista's tens of thousands of followers of her blog and Instagram.
Alexia Parks Believes Women are Natural Born Leaders
Alexia Parks has always been a little ahead of her time. Even back in 1995, she made her mark in the fast-growing Internet world by creating Votelink.com. The website was one of the first interactive sites designed for online public outreach and civic engagement. Parks also continues to be a strong advocate for women leaders through her books and research-based expertise on gender equality. She currently works with the United Nations as a virtual mentor for at-risk youth worldwide.
Ellen Pober Rittberg Takes a Humorous Approach to Daily Life
Ellen Pober Rittberg's self-help book 35 Things Your Teen Won't Tell You, So I Will is as hilarious as it is a practical guide. It is only one example of the witty insights the author has penned to deal with real-life family dynamics. Rittberg is an award-winning journalist and attorney who uses uplifting messaging to address ordinary lifestyle challenges. Her many inspirational essays and how-to books cover everything from wellness to caregiving to parenting with relatable finesse and a nod to joyful living. 
Chicagoland's Senior Helpers is There When You Need Them
Senior Helpers of Greater Chicagoland is your number one resource for finding just the right services for the seniors in your life. We offer a comprehensive list of programs customized to meet specific caregiving needs. Contact us anytime and let us know how we can be at your service today.