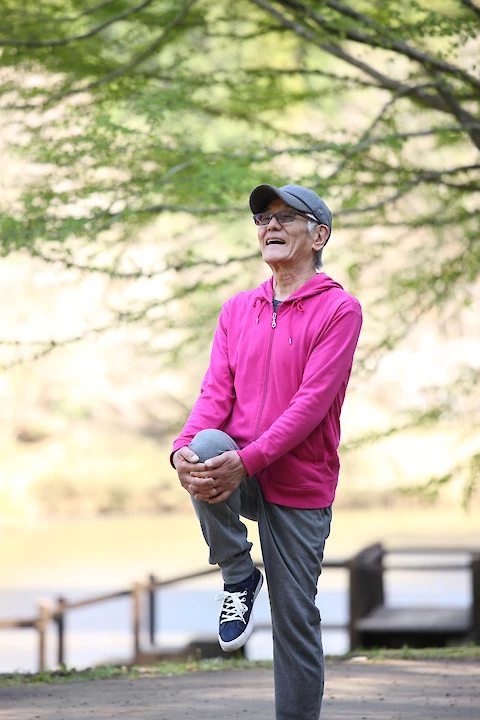 5 Exercises for Seniors to Help With Balance and Fall Prevention
Spring and fall can be beautiful when you live less than 20 miles from Lake Michigan. Morning walks and evening strolls are healthy ways to enjoy Des Plaines and surrounding areas. However, walking can present challenges if you have difficulty balancing. A dip in the sidewalk or a misstep out your door can result in a fall.
We at Senior Helpers in Des Plaines have put together five exercises to help improve balance and fall prevention.
Walking
According to Harvard's medical school, walking is a great way to improve one's balance because it increases lower body strength which is essential for balance. Even a 10-minute walk can help.
One-Legged Balancing
A recent study found that one out of five people over the age of 50 cannot balance on one leg for 30 seconds. People who cannot balance for 30 seconds have an increased risk of falling.
Before starting the following exercise, make sure there is a wall, countertop, or table within reach in case seniors can't maintain their balance. Have them do the following for fall prevention:
Place their hands on their hips and their feet at hip-width apart.
Lift one leg, bending it at the knee.
Hold the position for 30 seconds.
Repeat using the other leg.
Repeat Steps 1-4 five times.
If five times is too much in the beginning, let the seniors do as many as they feel comfortable doing.
Weight Shifting
Shifting the body's weight from side to side while balancing strengthens the muscles needed to stay upright. Have seniors do the following:
Stand with their feet at hip-width apart.
Shift their weight to the right by lifting their left foot off the floor.
Hold the position for 30 seconds.
Return to a standing position.
Shift their weight to the left by lifting their right foot off the floor.
Hold the position for 30 seconds.
Return to the starting position.
Repeat Steps 1-6 three times.
Be sure to have support within reach should the seniors lose their balance while attempting the exercise.
Heel-Toe Walking
Walking in a straight line requires balance. The following exercise helps seniors focus on staying in a straight line. Have seniors do the following exercise:
Stand with their feet together and their arms out straight.
Find a spot in front of them and stay focused on that spot.
Take a step forward, placing the heel of one foot against the toe of the other.
Repeat with the opposite foot.
Continue the process for 10 to 20 steps.
If seniors do not feel comfortable doing the exercise alone, walk beside them for fall prevention.
Foot Taps
This exercise will help maintain balance while going up and down stairs. If stairs are available, stand at the base of the staircase. If not, use a cushion or piece of furniture that is the same height as a stair step.
Stand at the bottom of the staircase with feet hip-width apart.
Raise one foot and tap the top of the step.
Return the foot to the floor.
Do 15 to 20 taps.
Repeat Steps 1-4 for the other foot.
Make sure someone is available to help with the exercise.
Stay Balanced
If you or someone you know needs help balancing and fall prevention, contact us, Senior Helpers of Des Plaines, IL, to discuss how we can assist. Our qualified caregivers provide in-home care from meal preparation to wellness checks. We deliver specialized services for those living in the greater Chicago area, including Lake Forest and Des Plaines.