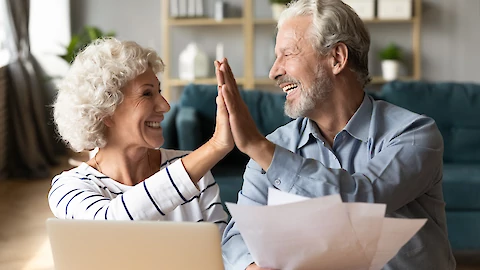 Planning for Older Age
So many people are living quite well into their middle 80s and beyond without too many physical problems. It's so easy to get caught up in the moment and forget about the future. But, now is a great time to start planning. Here are a few things to think about if you want a less stressful future.
Make a Retirement Spending Plan
Aging is a period of change. It comes naturally, but healthy aging necessitates planning. You'll need a certain amount of money when you've finished working to not only live but to live comfortably. It's never too early to start thinking about retirement. According to most experts, you'll need at least 70% of what you make now. Calculate the exact amount with the help of a financial adviser.
Social Support
Having healthy relationships is an important part of aging properly. Isolation is bad for us all, and more so as we age. It is critical to have acquaintances and social contact. You can find new friends by joining groups that share common hobbies or values. Working as a volunteer can also be a great way to connect with other people.
Healthy Lifestyle
Being physically active, eating good food, and exercising regularly might help you avoid health problems and boost your energy levels. Eating correctly provides your body with the minerals and vitamins it requires to stay healthy and avoid illness. Nutritional health benefits both mental and physical well-being. Regular exercise will keep you nimble and strong, which will help you avoid broken bones and arthritic problems later in life. It also lowers the chances of heart disease and cancer.
Planning for Your Legal Needs
While you're thinking about your future elderly care needs, you should also consider writing (or updating) your will and deciding who will make critical choices for you if you become incapacitated. Making a will ensures that your financial and estate matters are handled according to your wishes and that your family is not left in an awkward legal scenario.
Give your family and your residential aged care home (if you live in one) the name of the executor of your will so they have it when they need it. A member of your family, a trusted friend, or a legal expert can serve as the executor of your will. When the time comes, they will work through the legal process, finalizing any care or medical costs and arranging reimbursements for your estate.
Safety Proof Your Home
By the time you are in your 80's or 90's, you should really pay attention to your living environment. You must ensure that items in your home, such as furniture, do not obstruct your movement or create an accident, such as tripping. Grab bars in bathrooms, walk-in showers (if possible), reasonable bed height, and couches/chairs that you don't sink into become important to your wellbeing.
Consider Your Legacy
There is no universal metric for assessing our impact on the planet throughout our lives. You, on the other hand, most likely have your yardstick. What does it have to say to you? How do you compare to your expectations? Is there anything else you think you should be doing to meet your expectations?
You should not wait until the last minute. Perhaps a candid glance in the mirror can prompt you to make significant changes in your life. Perhaps it will confirm that you have been on the correct track all along.
Deciding Between Moving to a Continuing Care Retirement Community or Aging in Place?
Senior Helpers Chicago is the leading in-home senior care company in the city.
We provide a wide range of home care services, from companion care for seniors who require daily assistance to in-depth specialized care for people suffering from Dementia, Alzheimer's, Parkinson's, and other chronic illnesses. Reach out to us today for a free consultation.