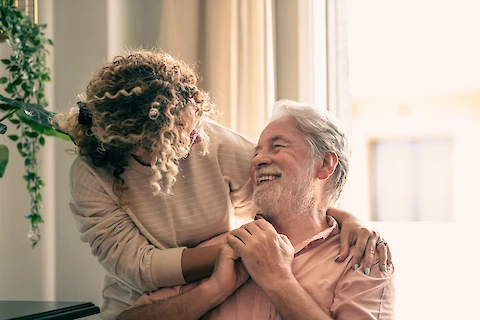 Dignity, Privacy, and Self Worth: Caring for Your Parents at Home
One of the most difficult parts about growing older is the realization that we have moved beyond the time when our parents took care of us. It is now our responsibility to take care of them. These changes can be frightening for everyone and such a delicate situation must be handled with care.
Our parents' dignity, privacy, and self-worth are at stake. We have to approach any discussion and any changes with sensitivity, discretion, and logic.
When You Discover Your Loved One Needs Help
In the beginning, it's easy to blow off small memory lapses and gait problems as signs of normal aging. But even if they are signs of normal aging, they will get worse because aging doesn't stop. The earlier that you canaddress any problems that you see, the more private and dignified the response can be.
Are there any day-to-day responsibilities that your loved one is having a problem completing? Do they get any of their medications confused or end up taking more than they intend? Are they eating well? Have you noticed any changes in their behavior or level of hygiene?
Did you answer yes to any of the above questions? Then this may mean that it's time to talk to your parents about getting them some support, or some assistance,to help them when needed. And it's extremely important that they remain in their home as long as possible.
The Importance of Aging at Home
Supporting your parent's wish to continue aging at home isn't always easy or convenient for us. However, it can be the best thing in the world for them. Our parents changed our diapers, cleaned up our messes, and spent time and money to increase our quality of life. It's time for us to pay them back for everything they gave up for us.
Dignity
Dignity is what a person feels when they have the inherent right to be respected as a logical individual worthy of esteem. Wisdom comes with aging. Even if we don't want to admit it, there are things our parents have learned from their experiences that we can't even imagine. Yet.
Your loved one may have problems with their memory, but they are still worthy of respect at all times. It isessential to maintain their sense of dignity by not taking their options, and their ability to decide for themselves, away.
Privacy
Do you want an audience while you use the bathroom? How about allowing a stranger to wash your back in the shower? We all deserve as much privacy as safety will allow, but eventually, we will all need support in these areas. The trick is to approach the subject with baby steps.
If your mother can still dress but is a little unsteady on her feet, maybe she just needs a little help to balance. If your father can still wash himself but has lost some range of motion in his knees, then he may need help actually getting into the shower. With a little imagination and practical experience, this can all bedone with their privacy and dignity intact.
Self-Worth
Look at the situation from your parents' eyes. No matter your age, they still see you as a baby. Even if your hair is gray, your glasses are two inches thick, and you haven't been able to keep up with your own kids in years, you are still a baby to your parents. When the tide turns, and it's your turn to care for them, their self-worth can suffer.
In order to help them maintain their self-worth, you may need to take a step back. Allow someone else to support their more private needs. Finding experienced and compassionate in-home care, while still coming to your parents for important life advice, gives them the support they need while allowing them to still see you as children who need them.
Children Caring for Their Parents: A Hard Pill to Swallow
Our parents need to know that they are still useful and that we still need them. No one wants to feel left behind. A child who takes care of a parent is a hard pill to swallow for the parent. Your parents might feel that it's supposed to be the other way around. Their dignity, privacy, and self-worth are tied into how you choose to care for them and allow them to still care for you.
Senior Helpers of Chicago can help your loved ones live independently in their homes for as long as it is safe for them to be there. Give us a call to schedule an In-Home Assessment with our trained team of in-home caregivers to find out exactly how we can help your aging loved ones. Let's begin this journey together.