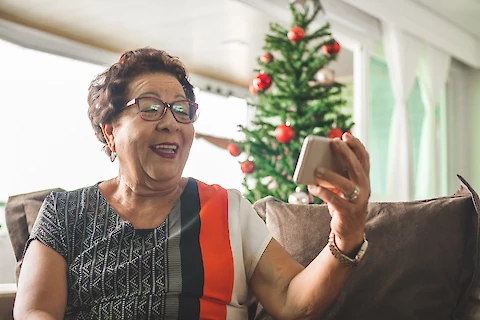 4 Early Morning Habits and Routines to Feel Less Isolation This Winter
The winter months can feel incredibly isolating for many seniors in the Hillsborough County area. They may notice that many of their peers tend to stay inside more. While the weather may not dip down as cold as it does in other areas of the country, many people stay home more during the winter months, when illness spreads more rapidly and it can be more difficult to stay healthy. Seniors' everyday habits, including their morning routines, can help decrease those feelings of isolation. In fact, simply having a routine can create a structure that may help reduce those feelings and help them feel less isolated.
1. Get out in nature.
Going for a walk in nature, even if they aren't directly interacting with other people, can help many seniors prevent feelings of isolation. Seniors should consider taking a walk around the neighborhood or heading out to a local park. Of course, this will also depend on where they can find walking trails and a comfortable environment.
2. Get in some exercise.
Engaging in exercise is a great way to help seniors feel less alone. In fact, there are several senior centers where they can get together with others to exercise. Seniors can also look for classes at the local gym. If they prefer not to be out around as many people, often due to the spread of illness, seniors can consider participating in online exercise classes. They should look for something low-impact, and check ahead of time to make sure they have the right equipment available.
3. Find new hobbies.
Having hobbies that catch a senior's interest and make them feel excited to engage in them each day is a great way to help combat feelings of isolation. Seniors should consider hobbies that will allow them to engage with other people online. Here, they can show off crafts on social media or look for advice on forums dedicated to a garden.
4. Reach out to friends and family members.
This season is also a great time to reach out to family members and friends. Seniors can schedule a video chat to have tea or coffee with a friend, send a text to a family member to make sure their day is off to a great start, or make a phone call to a friend while taking a morning walk.
Combating isolation is particularly difficult during the winter months when illness spreads more easily. If a senior loved one is starting to need more help with things like daily self-care tasks or is in need of a companion who can help them feel less isolated, Senior Helpers of Hillsborough County can help seniors in the Sun City Center, Brandon, Riverview, Valrico, Tampa, and Lithia areas manage many of their habits and routines. Contact us today to learn more about our in-home care services.