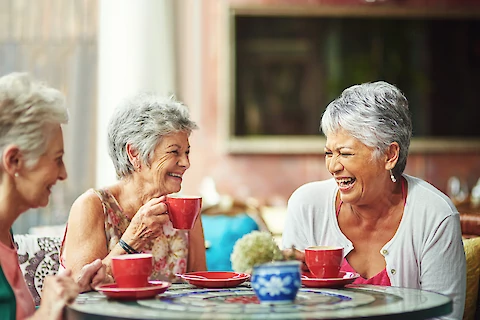 How Retiring Seniors Can Keep Their Quality of Life High: 4 Struggles and Solutions
Retirement can be an exciting time. However, it also means that retiring seniors' daily and weekly schedules are about to look much different from what has become normal over the past several decades.
Having less structure may be a welcome change that gives retiring seniors more time to enjoy the things they love. But not everyone finds it easy to adjust to the less ideal aspects of having more time on their hands.
Below are tips for navigating this change to maintain the quality of a senior's life as they enter retirement!
Prioritize Movement
Many seniors naturally become less active than they used to be once they leave the routine of their former jobs and begin to experience mobility issues. However, a sedentary lifestyle can have a more negative impact on the quality of a senior's life. Prioritizing light exercise can help to boost retiring seniors' moods and keep their mobility higher for longer. This can go a long way toward improving the quality of their life. 
Increase Socialization 
Staying connected can also be challenging for retiring seniors, especially those that live alone. Fortunately, there is a wide range of options for increasing their socialization. This can include joining a book club, getting involved in a church, or volunteering in their community. Catching up with friends can also help seniors maintain the social connections they need. 
Pay Attention to Your Mental Health 
Mental health is just as important as physical health when it comes to maintaining the quality of life. However, many retiring seniors struggle to get the help they need if they find themselves struggling with depression, anxiety, or other mental health concerns.
Seniors can take steps to reduce stress and boost their mood. This can go a long way toward making each day a bit brighter. Also, knowing where to turn if they find that they are having a hard time managing these feelings on their own can make a significant difference. 
Try New Hobbies 
Feeling bored is another common contributor to a lower quality of life, especially for seniors that find that they have more free time than they know following retirement or are physically unable to enjoy certain activities they used to.
Exploring new hobbies can be an excellent way to help alleviate boredom. This can especially be beneficial to seniors that have been interested in the past but could never find the time. Retiring seniors can try reading, gardening, knitting, and working on other crafts. Finding something new to do can be a helpful way to break up the monotony and find a new purpose. 
Explore In-Home Care Services from Senior Helpers
At Senior Helpers of Hillsborough County, we know that the quality of retiring seniors' life is just as important as its length. We offer a wide range of services that can help seniors in the Sun City Center, Riverview, Brandon, Valrico, Tampa, and Lithia areas live quality lives at any age. Contact us today to learn more about the services we offer!