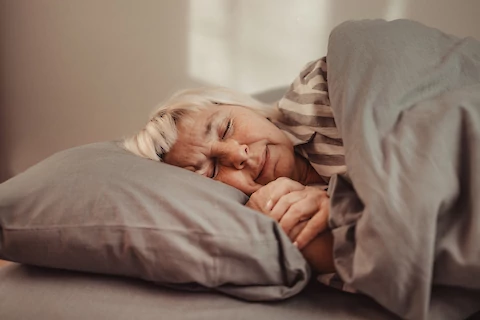 Hypertension affects many people around the world. It's estimated that nearly half of all American adults suffer from hypertension. While diet and medication can be effective tools in managing it, there are other lifestyle changes your senior loved one can make to reduce their risk for and symptoms of high blood pressure. Here's a look at five ways your senior parent can help manage their hypertension beyond diet and medication:
Overview of Hypertension
Hypertension is defined as a persistent elevation of systolic and diastolic levels above 140/90 mmHg. There are many causes, including stress, family history, smoking, genetics, and certain medications. Risk factors may include age over 60 years old, race (more common in African Americans), obesity or being overweight, and lifestyle choices such as poor diet and lack of regular exercise. Symptoms are subtle depending on the severity and could include headaches, blurred vision, and shortness of breath.
4 Lifestyle Changes to Manage Hypertension
There are many lifestyle changes your senior loved one can make, besides diet and medication, to help manage their hypertension. These include:
Quitting Smoking
Smoking increases the risk of hypertension. Quitting smoking can help reduce blood pressure and minimize the risk of stroke and heart attack in those with moderate or severe hypertension. Smoking also increases the risk of other health problems, making it a smart move to quit. 
Increasing Physical Activity
Regular physical activity is an important part of managing hypertension. Regular cardiovascular exercise strengthens the heart and helps regulate blood pressure. If your senior loved one doesn't currently have a workout regimen, even low-impact activities such as walking or swimming can be beneficial when done regularly in moderation. You want to consult your senior loved one's doctor for approval before beginning any new physical activity. 
Reducing Stress
Chronic stress can lead to elevated levels of cortisol and adrenaline. These hormones increase your blood pressure, putting strain on the cardiovascular system. To reduce stress, seniors should consider activities such as yoga, meditation, journaling, or spending time outdoors in nature. Other options would include decreased exposure to situations that induce anxiety as well as seeking counseling if the situation is difficult to avoid altogether. 
Maintain Regular Sleep Patterns
Getting adequate amounts of sleep is important for maintaining overall health and well-being, as it acts as a detoxifying process. Poor sleeping habits are linked to an increased risk for hypertension, so your senior loved one needs to maintain regular sleep patterns to reduce stress on the cardiovascular system.
Senior Helpers West Pasco Helps Seniors Maintain a Healthy Lifestyle
Making smart lifestyle choices is an important component of managing hypertension and preventing further complications in Pasco/Pinellas, New Port Richey, Land O' Lakes, Hudson, Wesley Chapel, Trinity, Tarpon Springs, Palm Harbor, or Oldsmar.  Working alongside a healthcare provider to create an individualized plan that takes into consideration the senior's unique needs is key for successful outcomes with this condition. 
It's also important your senior loved one receives the assistance they need while trying to manage hypertension. Senior Helpers West Pasco partners with you and your senior parent to help take care of their daily needs. Reach out to us today to learn more about our service