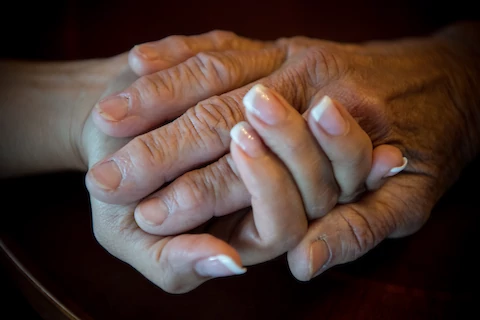 Our History
Owners Glen and Michelle Scharfeld, run a family-friendly and responsible business. They are both personally involved in all aspects of the company. This is truly a family-run company.
Glen and Michelle decided to pursue providing home care to seniors after Glen's years of direct experiences with seniors in need of companion and personal care services, within their homes and communities.
Glen served as a law enforcement officer for over 20 years conducting and overseeing multiple criminal investigations, with seniors being the victim. Glen spent several years of his law enforcement career serving as a Community Resource Deputy, working closely with seniors and other members of the community, providing solutions to ongoing problems within neighborhoods. The overall purpose was to ensure a better quality of life for residents in communities. Over the course of his law enforcement career, Glen was the recipient of multiple commendations and awards for his excellent service to the public. He also holds Bachelor and Master degrees in Human Resources Administration and Management.
Michelle possesses a strong legal background within both, public and private sectors with several years of experience in Family Law, as well as Trust and Probate Law.
Michelle, unfortunately, experienced first-hand the challenges of assisting her family in caring for her grandfather, who had Alzheimer's disease, until he passed. The Scharfeld's truly empathize with families who are experiencing similar challenges with a loved one.
Glen and Michelle both feel honored to have the opportunity to continue to serve and protect, specifically within the senior community. They make every effort to make a difference in the lives of the families they provide services for.
Our Goal is to enable your loved one to remain independent in their home, safely and efficiently, for as long as they would like to remain there. Our team is very flexible and will be happy to discuss your personal needs for In-Home Care.