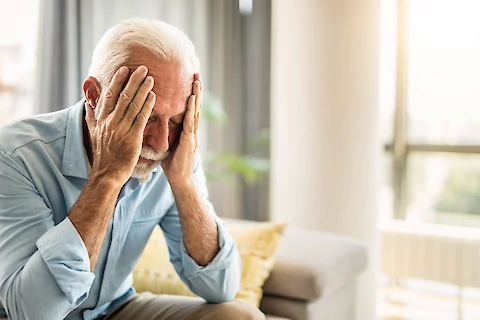 Senior adults who thrive on the social connection and excitement of regular gatherings and appointments might have mixed feelings about the coming fall and winter months. While many love the approaching holiday season and the joy that it can bring, early sunsets can mean missing out on some of those important social connections. Some seniors might not want to drive in the dark, while others might feel as though they are missing out on the chance to be outdoors on a regular basis. Still, there are things that seniors can do to stay connected with their community even as the sun sets earlier.
Here are three tips from Senior Helpers Newport Richey, the premier provider of in-home senior care services for clients in the Pasco/Pinellas, Trinity, Tarpon Springs, Palm Harbor, Oldsmar, Land O' Lakes, Hudson, and Wesley Chapel areas.
Attend Virtual Meetings
With the advent of earlier sunsets, some seniors in Tarpon Springs, Palm Harbor, or Pasco/Pinellas might feel as though they are missing out on chances to connect with their friends and acquaintances. After all, some clubs and organizations decide to move the times for meetings to later in the evening or even cancel them altogether, if not enough people show up for meetings. Attending virtual meetings is one way for seniors to bypass the stress of changing schedules. Virtual meetings provide all the fun of connecting with friends without the stress of driving and scheduling.
Have a Caregiver Drive to Appointments
Some senior adults might not be comfortable driving in Trinity, Hudson, or Wesley Chapel when it is dark outside. For those who still want to get out and explore the community but don't want to drive, an in-home caregiver who drives is a good option. The caregiver can drive to meetings, appointments, or special occasions so that the senior doesn't have to worry about navigating at night. Plus, having a caregiver drive a senior's car is another good opportunity for bonding and companionship.
Adopt a Pet
Seniors who don't have allergies and want to enjoy the companionship of a furry friend might consider adopting a pet. Many animal shelters in  Land O' Lakes and Oldsmar are overflowing with animals who would love a happy home. Senior adults who maintain a moderate level of physical activity might enjoy adopting a small dog, while those who spend minimal time outdoors might love adopting a cat. According to Harvard Health, owning an animal can provide a host of benefits, both physical and mental.
Fight Loneliness and Isolation with Premier In-Home Senior Care Services
From helping to establish healthy routines to ensuring that seniors can get out and enjoy plenty of social connections, Senior Helpers Newport Richey is dedicated to keeping senior clients happy, healthy, and thriving. We work with clients all around the Trinity, Land O' Lakes, Pasco/Pinellas, Wesley Chapel, Tarpon Springs, Hudson, Palm Harbor, and Oldsmar areas. As the premier provider of in-home senior care in Florida, we are proud to meet and exceed the needs of our clients every single day and throughout every season. Contact us today to learn more about the services offered by Senior Helpers Newport Richey!