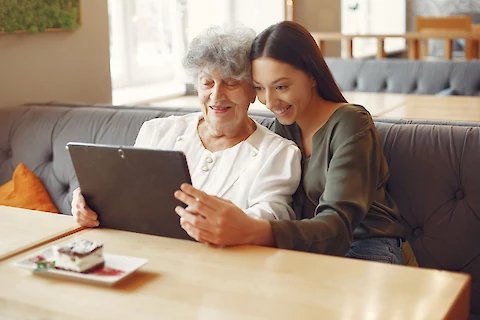 As our loved ones age, maintaining their independence becomes increasingly important for their overall well-being. However, finding the right balance between supporting their autonomy and ensuring their safety can be challenging. If you're an adult child or a close family member worried about your senior relative's ability to remain independent, you've come to the right place. This informative guide offers simple solutions so you can provide the guidance and support necessary for your senior loved one!
Make Changes to Their Home Setup
One of the first steps you can take to support your senior loved one's independence is by assessing their home for potential hazards. Look for fall risks, such as loose rugs or clutter, and make sure hallways and pathways are clear. Additionally, check for accessibility issues, like the need for handrails or grab bars in bathrooms.
Once you've identified potential hazards, work with your loved one to make modifications that promote independence. This might include installing ramps or stairlifts for easier access to different levels of the house or adjusting countertop and cabinet heights in the kitchen to be more comfortable for them. Encourage your senior family member to take part in the process to ensure they feel empowered and involved in the decisions being made.
Teach Them to Use Technology
Introducing your senior loved one to helpful devices and apps is another way to support their independence. Consider discussing options like medical alert systems, medication reminders, and video calling platforms for both socialization and check-ins.
Teach seniors how to use this technology safely. Spend time educating them on avoiding scams and phishing attempts, as well as protecting their personal information. By embracing technology, seniors can maintain a greater sense of independence while staying safe and connected.
Look Into Transportation Assistance
As we age, our driving abilities may change. Regularly review your loved one's driving skills and discuss any concerns with their doctor. If driving is no longer a safe option for them, explore alternative transportation options together. 
Carpooling with other seniors can be a great way to maintain social connections while getting from point A to point B. Public transportation or senior-specific transportation services may also be available in your area. Alternatively, consider introducing your loved one to rideshare apps like Uber or Lyft for a more convenient and accessible option.
Support Their Mental and Emotional Health
Your senior loved relative's mental and emotional health is just as important as their physical well-being. Encourage them to stay socially connected through activities like joining a senior center, participating in clubs, or volunteering in the community. 
Keep an eye out for signs of depression or anxiety, such as changes in mood or behavior, or withdrawal from activities they once enjoyed. If you notice any concerning signs, don't hesitate to seek professional help.
Connect With Senior Helpers Palm Coast
Supporting your senior loved one's independence requires open communication and trust. By implementing the above-mentioned strategies, you can help your loved one maintain a sense of independence while ensuring their safety. If you're located in Flagler, St. Augustine, Palm Coast, Bunnell, St. Johns, or Volusia County, and need additional support in maintaining your senior loved one's independence, connect with Senior Helpers Palm Coast. Our compassionate team is dedicated to providing the best care and assistance to seniors in our community.