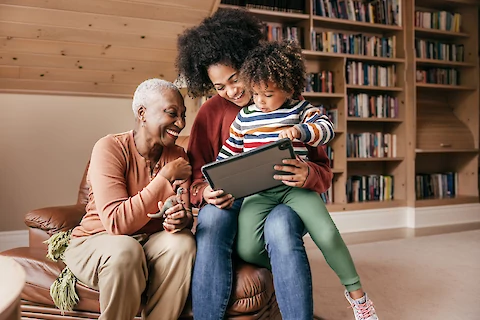 The holidays are a hectic time for everyone, but when you are juggling the care of young children and elderly parents, it can feel like your to-do list is never-ending. Here are some tips from Senior Helpers Orlando on how to balance caring for your kids and your parents during the school holidays:
1. Make a Plan
The first step is to sit down and make a plan. What tasks need to be completed? Who is going to complete them? When will they be completed? By sitting down and mapping everything out, you will be able to see what needs to be done and when, making it easier to delegate tasks and stay organized.
2. Delegate Tasks
You can't do everything yourself! Delegate tasks amongst other family members or friends so that everyone is pitching in. This will help lighten your load and make sure that all of the necessary tasks are getting done. For instance, if you have siblings, they can help with driving your parents to appointments or running errands for them.
3. Prioritize Your Time
There are only so many hours in the day, so you need to prioritize your time accordingly. Spend time with your kids when they are awake and available, and use naptime or wait until after bedtime to get things done around the house or check in with your parents. However, ensure that you also set some time aside for yourself! Make sure to schedule some "me time" to relax and recharge.
4. Set Realistic Expectations
It is okay to not be able to do everything! Do not put undue stress on yourself by trying to accomplish the impossible. Set realistic expectations and give yourself some grace. Your family will understand if you need to take a rain check on holiday activities or if you need to cancel plans last minute. Remember, the holidays are supposed to be a joyful time. If things start to feel overwhelming, take a step back and reassess what's truly important.
5. Hire Professional Help
If you feel like you cannot handle things alone, then maybe it is time to get professional help so you can focus on your children and your parents, without worrying about all the holiday tasks. Hiring a professional home care agency, like Senior Helpers Orlando, can take some of the pressure off of your shoulders this holiday season. We can help with things like personal care, companionship, respite care, transportation, light housekeeping, and more.
Contact Senior Helpers Orlando Today
The holiday season is a busy time for everyone, but when you have young children and elderly parents to care for, it can feel like you are constantly running around with no end in sight. 
Our team of professionals in Orlando, Winter Park, Apopka, and Kissimmee is here to help. We understand that every family and situation is unique, so we will work with you to create a customized care plan that meets your needs. Call us at 407-966-2854 or fill out our online contact form.