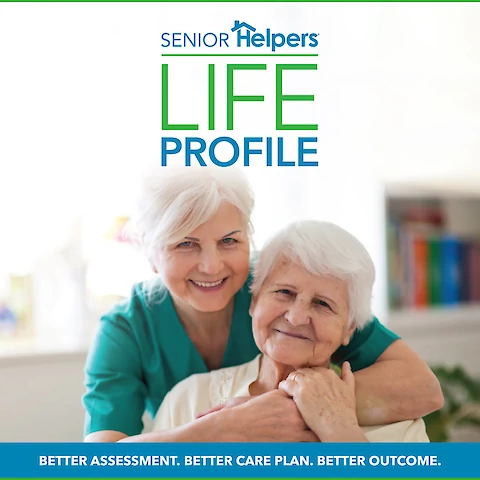 Senior Helpers LIFE Profile
Senior Helpers is the only home care agency offering a revolutionary new way to approach senior care—the LIFE Profile assessment. This data-based app is a crucial tool in helping seniors age safely and successfully at home.
In addition to assessing quality of life issues and medical condition management in unique ways, we measure and score the likelihood of your loved one having an unsafe occurrence by assessing and identifying how to address 144 statistically significant safety risks. These risks have been recognized and validated through 20 years of research with over 32,000 patients scored on our safety tool.
Combined with our proven in-home care programs and trained caregivers, Senior Helpers LIFE Profile is leading the way to better outcomes for our clients.