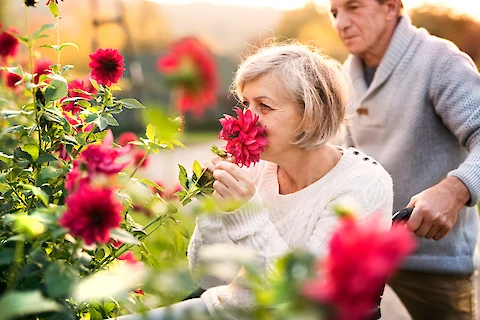 5 Ways to Renovate a Garden for Aging in Place and Senior Care
Gardening has many health benefits for the elderly. Besides being therapeutic, it provides exercise and stimulation while encouraging mobility and flexibility. It is also a rewarding activity, especially when you plant edible plants.
Low stamina, medical conditions, and physical disabilities may prevent seniors from enjoying this outdoor activity. But a few improvements to your garden can make it safer and accessible for your elderly loved ones.
1. Accessibility
A garden designed for the seniors in your home should have plenty of flat surfaces for ease of movement. Wide paths make it more accessible for walkers, canes, and wheelchairs as mobility becomes difficult with age. Regularly sweep the pavements as flowers, leaves, and twigs are a slip hazard as they rot.
You can also opt for mulch or wood chips on your paths as they are much softer. In Orlando, you can find plenty of organic and inorganic mulch.
2. Shading and Access to Water
Because of fragile thinning skin, seniors are susceptible to sunburn and heatstroke, especially in summer. Provide ample shading around the garden and ensure there are enough seating spots. It is normal to rest often at their age, and having a stable stool or chair nearby makes the garden more comfortable.
You also need to ensure easy access to water in the garden as seniors can become dehydrated. Having a tap in the garden or installing drip irrigation also makes watering effortless.
3. Low Maintenance Plants
When renovating the garden for your loved one, consider having only low-maintenance plants. Go for those that do not require rigorous pruning, watering, or vines that may be hard to control. The southern magnolias, native/evergreen azaleas, and camellia shrubs are excellent for Apopka seniors.
Plenty of options for sowing seeds, such as a seed syringe, seed tape, and seeds mixed with the soil, are available. Such tools for seniors ensure they do not strain a lot.
4. Raised Beds or Potted Plants
Some seniors may have challenges bending or stooping. Bringing the garden to an accessible level by raising the bed ensures they continue enjoying their outdoor activity. In Winter Park, FL, such gardens are better than the sandy Florida soils when planting vegetables.
Potted plants are another idea you can implement for your senior loved ones. Ensure the containers are lightweight. Place them on casters for effortless movement. Retractable hanging baskets also make planting and harvesting accessible for your senior loved ones.
5. Garden Tools
Lightweight garden tools are more suitable for seniors. In the market, there are a variety of senior-friendly tools you can choose from. You can also make the ones you have comfortable by using brightly colored foam, tape, or plastic tubing to improve grip. Extension poles and grabbers make working from a sitting position easier. Consider having a wheeled garden caddy to help your seniors carry tools and heavy objects around the garden.
The love for gardening should not stop because of age or physical restrictions. A few changes to the garden to ensure the safety of your senior loved ones are all it takes for them to continue enjoying their hobby.
At Senior Helpers Orlando, we ensure you have peace of mind as we care for your loved one. We serve the following areas and communities: Apopka, Kissimmee, Orlando, and Winter Park. Contact us for more information on how we can assist you.