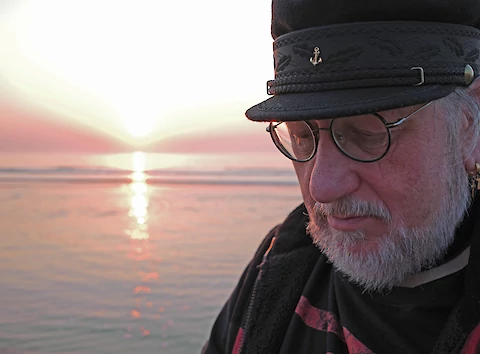 Plenty of people out there are night owls for life, seniors included. However, it's not always as easy to stay up late when the sun sets earlier. This causes a problem as the days get shorter starting in autumn since you've got less time to enjoy activities before the sun sets. To counteract the negative effects of this, here are five strategies for fighting loneliness and isolation as the sun sets earlier.
1. Go With Others
If getting caught out after dark is a problem, heading to social functions or activities with others is one solution. Having a caregiver, family member, or someone with them. From having someone who's a better night driver to a second person to assist with mobility issues, it's all better with a friend.
2. Meet Online
Online meetings can be a good substitute for in-person events. 9:00 PM is typically well after dark by the middle of fall and not an ideal time for seniors to be out and about. On the internet, though, you can meet whenever you feel like with whoever you wish. Caregivers or younger families can assist seniors who aren't as technologically knowledgeable in setting things up, giving them the option to browse and meet as they please.
3. Use the Phone
The phone is a classic solution to not being able to see friends in person. For seniors not comfortable with using the computer, this provides a similar substitute for staying in touch with people. Over the years, people have figured out how to have tons of fun while talking on the phone, so it's even possible to do things like play cards, watch movies, or do other activities as a group even when you're not all in the same room.
4. Adjust Your Schedule
If your goal is to be in before dark, adjusting your schedule to have all your fun while it's still daytime is a great solution. Pushing activities back an hour or two from normal will make it much less likely to be outside after dark. This also has the added benefit of extra outdoor time and extra sunlight, both things that are good for seniors.
5. Sleepovers
Who says sleepovers are just for kids? If meeting people outside is getting harder because of how quickly it gets dark, just have everyone come over for a visit. Hosting guests for the night is a fun tradition that's gotten a bit rarer these days. Invite over friends and family to stay the night, either for the holidays or just for fun.
Senior Helpers Spring Hill Is Here to Help
Taking care of seniors is a big task, so it's important to approach it with empathy, grace, and care. Sometimes even the hardest workers need a break, though, which is why Senior Helpers of Spring Hill, FL is here to help. Our staff provides excellent in-home care to seniors in Hernando/Citrus, Spring Hill, Brooksville, Weeki Wachee, Zephyrhills, Inverness, Hernando, Lecanto, Crystal River, Homosassa, and beyond. If you need some extra help as a senior's caregiver, give us a call today.