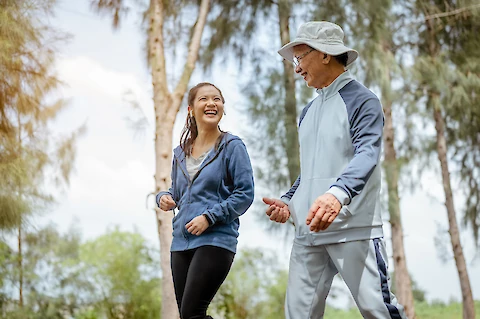 Exercising or taking part in physical activities with elderly relatives and aging parents can be very beneficial. Not only is physical activity good for general well-being, but it has also been proven to have a positive impact on cardiovascular health. As many seniors struggle with heart-related illnesses, encouraging them to participate in heart-friendly activities can help reduce their risk of developing further complications. In this blog post, we'll explore different types of heart-friendly activities that you can do with your elderly relatives in Hernando/Citrus, Spring Hill, Brooksville, Weeki Wachee, Zephyrhills, Inverness, Hernando, Lecanto, Crystal River, and Homosassa.
Heart-Friendly Activities to Consider 
Walking
Taking leisurely strolls around a local park, along the beach, or on an easy trail is a great way to get some exercise. Not only does walking get your senior's heart rate up and muscles and joints moving, but it can also reduce stress and anxiety.
Swimming
Swimming is one of the best exercises for heart health as it's low-impact and has been shown to improve cardiovascular fitness. Working out in a pool can help boost energy levels while significantly reducing joint pain that comes from high-impact cardio activities such as jogging or biking.
Dancing
Benefits of dancing include better balance control, increased stamina, and reduced anxiety levels, among others. Joining senior-friendly classes at local community or rec centers is a great option for more social seniors. Otherwise, try finding their old favorite songs online with video instructions on how to dance to them!  
Gardening
Gardening can benefit both emotional health (through nature contact therapy) and the physical body (through light stretching and bending). Activities like pulling weeds, planting seeds, and pruning can get your senior's heart rate up but aren't strenuous enough to cause injury. Given Florida's warm weather year-round, gardening is a perfect activity to share with your senior!
Tips for Exercising with Elderly Relatives or Aging Parents 
Find Activities That Suit the Individual
It's important to find heart-friendly activities that they will actually be able to enjoy and benefit from. Finding something that suits their unique interests and fitness level is key.
Choose Safe Activities
Exercise can cause injury, so you must choose activities that are of a low-risk level for your elderly relative or aging parent. Make sure any equipment used (e.g., bicycles) is properly maintained, and secure exercise surfaces with non-slip mats if necessary. 
Start With Low-intensity Activities
Starting slow is essential when exercising with an elderly relative or aging parent. Take breaks between sessions to avoid overexertion or potential pain and discomfort.
Make Sure To Warm Up and Cool Down
Remember to stretch before any physical activity begins (as well as after!) to reduce muscle stiffness and fatigue.  
Learn More About How Senior Helpers Can Support Your Senior's Fitness Journey
At the end of the day, exercise is beneficial and, believe it or not, can be enjoyable! When helping your elderly relatives or aging parents find a heart-healthy fitness routine, consider their physical ability, social appetite, and personal interests. Whether they prefer indoor or outdoor activities, social or solitary, there are options for everyone (just be sure to cross-check a new routine with his or her doctor). If you or your senior is looking for extra support with other tasks like medication reminders, errands, or keeping the house tidy, contact Senior Helpers of Nature Coast today. Learn more about how our compassionate caregivers can help.