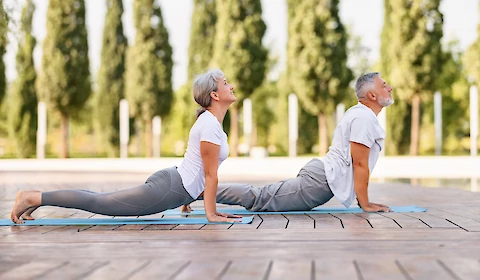 As September approaches, it's a prime time for seniors living at home to revisit daily habits and establish new routines. Regular routines not only provide structure but also contribute significantly to overall health and wellness. 
Senior Helpers of Nature Coast offers this valuable guide for seniors eager to infuse their lives with fresh routines this season. Our focus will be on enriching your day-to-day life in various aspects: from bolstering health and fitness, and sparking cognitive stimulation to fostering meaningful connections with others.
The Need for New Routines
As we grow older, our bodies, interests, and circumstances evolve. September, with its connotation of fresh starts and new beginnings, offers the perfect chance for seniors to reassess their needs and modify their routines accordingly. These adaptations are not merely a necessity but serve as an opportunity for personal growth and enjoyment.
Health and Wellness Routines
Introducing a new routine that prioritizes your health and wellness can be a game-changer. Regular exercise, no matter how light or vigorous, can significantly improve physical health and mood. Consider activities you enjoy that get you moving – gentle yoga, walking, or even gardening can be effective forms of exercise. Consistency is the key. Plan these activities into your day, so they become a part of your routine. Make sure to consult your doctor before starting a new fitness routine.
In the hustle and bustle of daily life, it's essential not to neglect the mind's health. Mindfulness practices, such as meditation or simple breathing exercises, can help reduce stress and enhance mental clarity. Start with moments of mindfulness, gradually increasing the duration as it suits you.
Cognitive Stimulation Routines
Cognitive stimulation can be a source of both mental enhancement and enjoyment for seniors. Activities like reading a captivating book, working on puzzles, or learning a new skill can keep the mind active and engaged. These activities can be looked at as daily mental exercises that strengthen cognitive functions and keep boredom at bay.
Fostering Connections With Others
Relationships play a significant role in our lives at every age. For seniors, fostering connections with others can lead to increased happiness and improved mental health. Hobby clubs or groups are wonderful places to meet like-minded individuals and build new friendships. Whether it's a book club, a gardening group, or a cooking class, socializing around shared interests can make for enriching experiences.
Maintaining strong relationships with family and friends is equally important. Regular phone calls, video chats, or even letters can keep these precious connections alive and thriving.
Senior Helpers of Nature Coast Provides Personalized Senior Care Services
Routines are powerful tools that can significantly enhance a senior's quality of life. By prioritizing health and wellness, stimulating the mind, and fostering connections, seniors can bring about positive change, not just in September, but all year round. 
If you need assistance in establishing new routines in Hernando/Citrus, Spring Hill, Brooksville, Weeki Wachee, or Homosassa, contact us at Senior Helpers of Nature Coast. Our dedicated team is always ready to assist and provide the support you need.