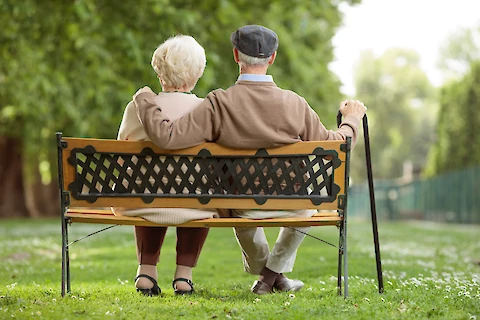 Are you in your golden years and ready to jump back into the world of dating? We admire your spirit! Dating in the golden years can be an exciting journey toward companionship and joy. Having someone by your side has been shown to promote happiness and boost mental stimulation. It can ultimately contribute to better overall health. Whether you're divorced, widowed, or have never been married, it's never too late to seek a partner and enrich your life. Consider the following practical tips from Senior Helpers Nature Coast to safely navigate the dating scene. It can help you maintain healthy relationships while cherishing personal independence.
Understand the Importance of Companionship
Companionship in our later years has an indispensable value. It opens avenues for shared experiences and fosters a sense of belonging and mutual understanding. This can lead to increased happiness, as positive experiences are amplified when shared. Moreover, engaging in stimulating conversations encourages cognitive functioning and helps keep your mind sharp. Above all, studies reveal that having a companion can favor your overall health by reducing stress levels and promoting a healthier lifestyle.
Learn Where to Meet Potential Partners
In this age of technology, countless online platforms cater specifically to seniors looking for love or companionship. Sites like OurTime or SilverSingles create a welcoming environment for seniors to connect. See profiles for those who have common interests, experiences, or life goals. 
On the other hand, community centers, hobby clubs, or volunteer groups within your local area also provide excellent opportunities to meet like-minded individuals. Remember, the key is to engage in activities you genuinely enjoy. It increases the chances of meeting a potential partner who shares your interests.
Make Important Considerations Beforehand
When you meet someone new, open and honest communication forms the bedrock of a strong relationship. Share your life experiences, aspirations, and fears without hesitation. However, remember to maintain boundaries, especially in the initial phase. It's essential to take time and get to know your partner gradually.
You should not overlook safety. If you meet someone online, choose public places for your initial meetups. Inform a trusted friend or family member about your date. Most importantly, trust your instincts. If something doesn't feel right, there's no harm in stepping back.
Nurture a Healthy Relationship While Maintaining Independence
Having a partner should not mean losing your independence. It's about building a relationship based on mutual respect. Each person's individuality should be respected and recognized. Activities like pursuing personal hobbies, spending time with friends, or having some alone time are vital for personal growth. These should be encouraged even in a relationship. After all, a healthy relationship is about complementing each other, not overshadowing one's existence.
Seek Suggestions From Senior Helpers of Nature Coast
Navigating the dating world in your golden years may seem daunting, but with the right guidance and approach, it can be a rewarding experience. The key lies in being open and maintaining healthy boundaries. But, be sure to prioritize safety and cherish your individuality even in companionship.
If you're in the Hernando/Citrus, Zephyrhills, Inverness, Lecanto, or Homosassa areas, don't hesitate to contact us at Senior Helpers of Nature Coast. We're here to provide the support and resources you need to live your golden years to the fullest. So why wait? Embark on this exciting journey today!