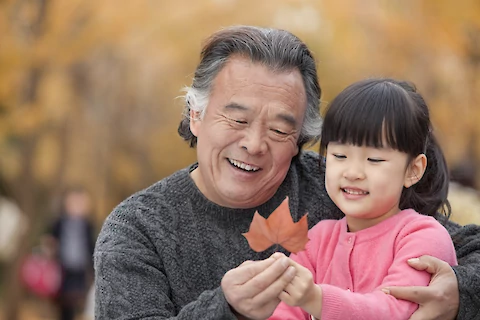 Engaging in fun activities with your senior loved ones builds beautiful memories and has significant health benefits for them. Sharing crafting is a great way for grandkids and grandparents to bond while welcoming in the gorgeous colors and scents of fall. Fortunately, this season offers several fun fall crafting activities. 
The Importance of Crafting With Seniors
Crafting exercises not only the hands but also the mind, making it an excellent activity for seniors. The cognitive dynamics involved in crafting can help improve mental agility and slow cognitive decline, making it excellent for seniors. The joy of creating something beautiful with their own hands can also give seniors a sense of accomplishment and happiness. Moreover, when these activities are shared with grandchildren, they foster a sense of togetherness and help create lasting memories. These activities reinforce the emotional connection between the two generations.
Fun Fall Craft Ideas
Fall, with its changing colors and cool weather, provides a perfect backdrop for crafting. 
Leaf Rubbing
One such fun fall activity is leaf rubbing art. Children and seniors can collect different types of leaves and create beautiful art by rubbing the leaves with crayons onto paper. It's a wonderful activity that brings everyone close to nature's palette during fall.
Pine Cone Bird Feeders
Another fun craft idea is creating pine cone bird feeders. With just some pine cones, bird seeds, and peanut butter, you and your loved ones can create charming little bird feeders. It's a delightful way to interact with nature and an indirect lesson for grandkids about caring for other living beings.
Wreaths
For a more traditional fall craft, consider making a fall-themed door wreath. Using fallen leaves, twigs, acorns, and other items collected during a nature walk, you and your grandkids can create a beautiful decoration that celebrates the fall season.
Pumpkin Decorating
Lastly, pumpkin decorating is an evergreen fall craft. Without carving, you can use paint, markers, or stick-on decorations to make your pumpkins come alive. Decorating pumpkins is a fun way for seniors and grandkids to express their creativity while preparing for Halloween.
Tips for Crafting With Seniors and Kids
When crafting with seniors and kids, safety is the key. Ensure the crafting process involves safe materials and tools for both age groups. Patience is also essential, as both seniors and kids may require more time to complete their crafts. Remember, the main goal is to enjoy the process and the shared time, so don't worry if the crafts aren't perfect.
Crafting with your senior loved ones and grandkids can be a great way to enjoy the fall season and each other's company. These fall craft ideas offer ample opportunities to stimulate creativity, improve cognitive function, and strengthen bonds. 
Help for Senior Loved Ones This Fall and Beyond
If you live in Fort Myers, Cape Coral, Lehigh Acres, or the surrounding areas and need more information or assistance with senior care, don't hesitate to contact us at Senior Helpers Fort Myers Cape Coral. Our caregivers can assist with basic in-home care tasks for seniors, including providing them with the support needed for daily care or home cleaning.