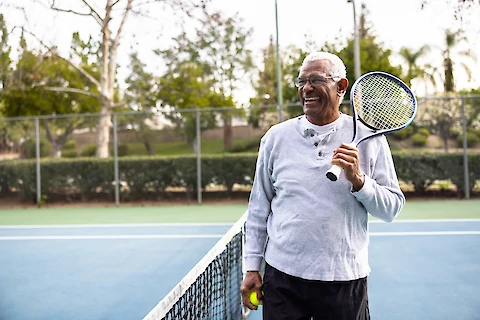 Retirement is often thought of as a time to relax, explore new interests, and enjoy the company of loved ones. However, for single seniors without a spouse, partner, or close-knit family, navigating retirement can present unique challenges. You can thrive as a single senior when you make all the right moves. 
Managing Finances
As a single senior, you need to have a clear understanding of your financial situation. Start by creating a budget that includes your monthly expenses, such as housing, utilities, insurance, and discretionary spending on hobbies, travel, and dining out. This will help you gauge how much money you need to maintain your lifestyle in retirement.
If your expenses are too high or your savings won't last as long as you'd like, consider downsizing your home, relocating to a more affordable area, or cutting back on non-essential spending. Seeking the guidance of a professional financial advisor can also help you navigate your financial future. Don't forget to take advantage of government programs and senior discounts that can help make your retirement more affordable.
Building Social Connections
Staying socially active is vital for your mental and emotional well-being in retirement. To build new connections, consider joining local clubs and organizations, such as book clubs or gardening groups. Volunteering is another excellent way to meet new people while giving back to your community.
Don't forget to stay connected with friends and family through technology. Video calls, messaging apps, and social media platforms can help you maintain relationships. Skype and Zoom make great options for video calls. Explore your local senior centers and community programs, often offering events and activities designed specifically for seniors.
Making Healthcare Decisions
Planning for your healthcare needs in advance is essential, even if you're currently in good health. Start by understanding your Medicare options and considering supplemental insurance plans to cover additional costs. Establishing a relationship with a primary care physician who understands your health history and can coordinate your care is important.
You should create an advance directive and designate a trusted individual to act as your healthcare proxy. This ensures that your medical wishes are followed if you're unable to make decisions for yourself. Having this plan in place can provide peace of mind for both you and your loved ones.
Finding Suitable Housing Options
When choosing a living situation, consider factors such as your budget, desired location, accessibility, and proximity to medical care. Various housing options are available for seniors, including independent living communities, assisted living facilities, and continuing care retirement communities.
Do thorough research and visit potential housing communities to get a feel for the environment and the services offered. Keep in mind that your care needs may change in the future, so have a plan in place.
Exploring Hobbies and Staying Active
Retirement is a great time to discover new hobbies and interests. Classes and workshops, either in-person or online, can introduce you to new activities and help you develop new skills. Maintaining an active lifestyle, both physically and mentally, can improve your mood, cognitive function, and overall well-being.
You can step out of your comfort zone and try new things, and you might just find a new passion. Remember, staying active and engaged is key to maintaining your health and happiness in retirement.
Senior Helpers Fort Collins Offers Support for Single Seniors
As a single senior, embrace the independence and opportunities that retirement offers. You can explore the support and resources available to help you navigate this exciting phase of life.
If you or a loved one are a single senior living in Fort Collins, Englewood, Littleton, Lone Tree, or Loveland, Senior Helpers Fort Collins is here to provide the support and resources needed to navigate retirement confidently. Contact us today to learn more about our services and how we can help you live your best life in retirement.