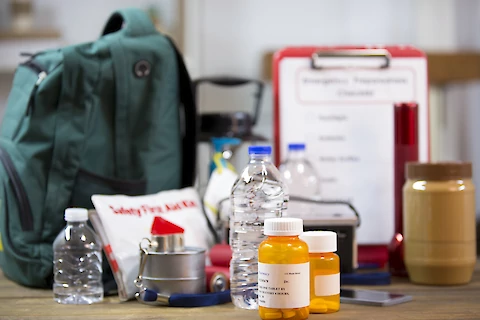 Emergencies can strike at any time, making it imperative that you're prepared for anything. Senior citizens often have unique needs and requirements that make emergency preparedness even more critical. As an adult child or family member, it's your responsibility to help create a senior emergency preparedness plan to ensure the safety of your elderly loved ones. This blog provides actionable steps to help you put such a plan in place.
Assess the Senior's Needs and Abilities
Before creating an emergency preparedness plan, evaluate the senior's physical and mental capabilities. Talk with their healthcare providers to determine any special needs or assistance they might require during an emergency, such as mobility assistance or medication management. This information will help guide your plan and ensure it addresses their specific requirements.
Make Home Modifications and Get Equipment
To enhance safety and accessibility during an emergency, consider making home modifications. Install grab bars, ramps, and non-slip flooring. Ensure seniors have essential emergency equipment, such as a medical alert system, a backup power source for medical equipment, and a well-stocked first aid kit.
Develop an Evacuation Plan
A clear and concise evacuation plan is vital for seniors. Here's what to do:
Identify safe exit routes from the home.
Designate a meeting place outside the home in case of separation during an emergency.
Plan for transportation assistance if needed, such as arranging for a neighbor to help in case of evacuation.
Best Practices for Checking-In During Emergencies
Staying connected during emergencies is also crucial. Establish a routine for regular check-ins with your loved one. Teach them how to utilize technology, like video calls or messaging apps, to maintain visual contact and assess their well-being. By encouraging seniors to use social media, they can quickly provide updates and communicate with multiple people simultaneously.
An emergency communication plan is necessary. To create one:
Compile a list of important phone numbers, including family members, neighbors, and healthcare providers.
Establish a communication tree with designated check-in contacts who will be responsible for ensuring the senior's safety and relaying information.
Encourage the senior to use social media for check-ins and updates during emergencies, as this can be an effective way to communicate with multiple people at once.
Online Resources for Senior Emergency Preparedness
Several reputable online resources can provide valuable information for emergency preparedness. Some of these include:
Ready.gov: Offers comprehensive emergency preparedness information and resources for individuals, families, and communities
American Red Cross: Provides guidance on disaster preparedness, response, and recovery, including resources specifically designed for seniors
FEMA: Offers numerous resources, tools, and publications to help plan for and respond to emergencies
Check for local resources and organizations in your area for options that are close by.
Get Guidance From Senior Helpers Glendale
Creating a senior emergency preparedness plan is vital to ensuring your elderly loved one's safety during emergencies. By evaluating their specific needs, making necessary home modifications, and developing clear evacuation and communication plans, you can provide peace of mind for both yourself and the senior in your life.
If you need assistance with senior care services in Glendale, Litchfield Park, Peoria, Goodyear, Phoenix, Luke Air Force Base, Tolleson, Avondale, or Waddel, Senior Helpers Glendale can help. Contact us today to learn more about what we offer.