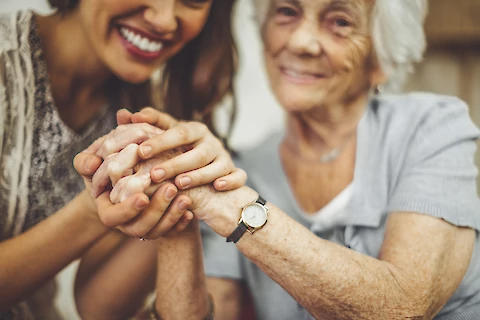 Living and aging on your own terms is one of the most important choices an individual can make. Unfortunately, hospital stays are sometimes a reality when medical complexity arises. If your loved one finds themselves in a hospital or long-term care facility in the Richmond area, it is important to create a plan to transition them back home.
There are a number of considerations that in home caregivers have to make in order to help their loved ones successfully transition back home and age in place. Those decisions revolve around activities of daily living, or ADLs, like bathing, eating, and ambulation. However, it's important to include iADLs in your transition plan as well.
What are iADLs?
iADLs are instrumental activities of daily living. They are tasks and necessities that revolve around social interaction, organization, and self-care. Rather than being functional skills, like the ability to walk or get out of bed, iADLs are skills that help you take care of and advocate for yourself.
What are the Most Important iADLs to Consider?
There are seven different iADLs that home caregivers should consider when making a hospital or nursing home discharge plan. These plans are essential to help seniors maintain a high quality of life with as much independence as possible.
Cooking
Will your loved one have home care that can help them cook, or will they have to prepare meals for themselves? It's essential to provide them with the tools and skills that they need in order to stay healthy.
Shopping
It's important for everyone involved to know who will be purchasing food and supplies for the household. In order to provide consistent senior care, home caregivers must make sure their clients have everything they need or a safe way to get those things for themselves.
Transportation
It's important to discuss how the senior in question plans to get supplies and go to necessary doctor's appointments. Will they have senior companionship or a caregiver who can do it for them, or will other arrangements have to be made?
Finances
Despite medical issues, household finances still need to be taken care of. It's important to establish who will pay utility bills, doctor bills, and other outstanding debts before trouble develops.
Cleaning
Housekeeping cannot be taken for granted. In order to ensure your loved one's continued health and recovery, routine sanitization and organization need to take place. Will a home caregiver be doing the housework, or do arrangements need to be made to assist your loved one to do it themselves?
Medication
When your loved one is in recovery, it's important that they follow their doctor's plan of care to the letter. In order to provide consistent senior care, your loved one might need assistance from a caregiver to take their medications properly.
Socialization and Communication
Socialization is at the core of the human experience. Without a sense of community belonging, your loved one may be at an increased risk for developing depressive symptoms. A good transition plan includes senior companionship, as well as providing methods for your loved one to reach out in the event of an emergency.
Peace of Mind With Senior Companionship
When developing a hospital or nursing home transition plan, it's important to consider everything, from physical skills to socialization, and every point in between. With our companion care services, Senior Helpers of Richmond and the surrounding areas of Chesterfield County can assist you and your family in creating a transition plan to help your loved one successfully age in place. Contact us today to get started.