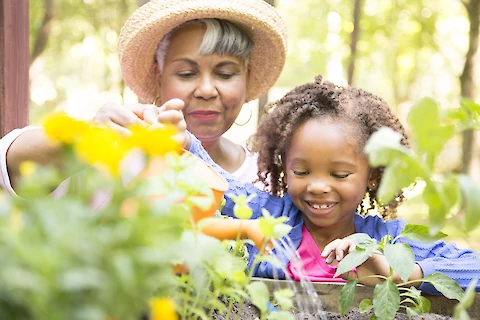 Summer is here and while traditional summer plans might be different this year, there's still a few activities that you and your loved one can undertake safely. Here are a few ways you can enjoy the summer weather while staying safe and healthy.
Enjoy Nature's Beauty
Nature is all around us and you can start enjoying it by simply taking a seat on your porch or in your backyard. Throw on some sunblock for good measure and you'll get a healthy dose of vitamin D while taking in the sights and sounds of the birds, bugs, and other animals. Consider taking a book or a magazine to read and take advantage of the peaceful environment.
Get in the Garden
Summer is ideal for gardening enthusiasts whether you're harvesting or just starting your garden. Plant your heat-resistant flowers, vegetables, and plants in raised containers. Wide, tiled pathways help seniors get to different parts of the garden safely. Activities you can do that are easier on the joints include planting cherry tomato seedlings in pots, re-planting plants, and propagating succulents.
Fly a Kite
Kite flying brings back the joy of childhood and gets senior loved ones outside. You can fly one in an open space at the park or even in the backyard. People with mobility issues can have a seat nearby if necessary. It's also an easy activity to keep your distance with and it's fun!
Looking for a way to have fun this summer in McKinney, TX? Contact the knowledgeable staff at Senior Helpers McKinney to learn how our senior care experts can help your loved one with summer activities.