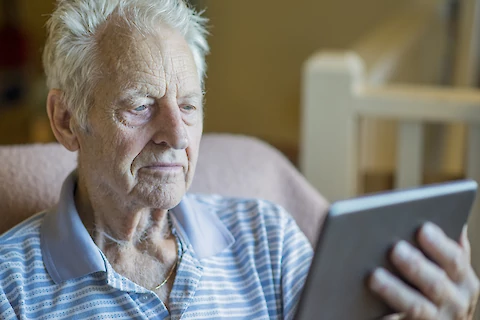 Scam Guide: Prevent Financial Abuse to Our Beloved Seniors
The elder financial scam is the most common form of elder abuse. Cases range from scammers camouflaging as scrupulous financial advisers to adult children taking advantage of their aging parents. The elder financial scam is a billion-dollar industry. Fortunately, there are measures you can take to protect your parents or senior loved ones from falling prey to these calculative schemers.
Being vigilant of dubious activity 
Where you are charged with managing a senior's finances, you should look out for substantial withdrawals involving their bank accounts or credit cards. Be keen to look for those that go towards investments or purchases that the senior does not know about. For instance, investments in stock trading while you know that the senior has no background knowledge or interest in the stock market should raise your alarm.
Sudden inexplicable changes to the power of attorney, will, trust, insurance, or beneficiaries should also tip you off. It would help if you verified the developments with the senior to ascertain whether they authorized the changes. Accompanying the senior to the bank account and opening a joint checking account can also minimize the chances of being ripped off of their money. You should also advise the elderly to give cash to caregivers for purchases to reduce the chances of them using credit cards for unauthorized or unnecessary purchases.
Doing background checks on caregivers
Although most caregivers are compassionate people that go about their job with the highest level of integrity and professionalism, you can never be too careful, as some may use their position to extort seniors of their hard-earned money. Unfortunately, seniors may not report such cases because they are reliant on the caregivers for care or may not even be aware that it has even occurred. It is thus advisable that if hiring outside the family, you do adequate due diligence by speaking to referees, previous employers, coworkers, and friends of the potential caregiver to ascertain their character. Better still, you should hire from a reputable agency that vets its employees' credentials and skill level. When interviewing candidates, it is prudent to ask for proof of their identities, such as their driver's license or social security number.
Checking up on them 
The presence of a caregiver does not mean that you have to abandon the senior entirely. Instead, you should regularly check on their well-being. While on these checks, observe the senior's demeanor. Seniors that seem unkempt, confused, or afraid while under the watch of a caregiver are likely to be experiencing some form of abuse. Also, inspect whether utilities, rent, medical bills, and other forms of bills are paid for. Do not forget to look at the mail for subscriptions that the senior may not have authorized. Also, listen to any issues raised by the senior and do not dismiss them as sick or delusional as there may be some truth to it. For instance, if a senior reports losing a valuable thing, it might be a case of forgetfulness, but it could also be theft.
The scam that targets seniors
Being aware of schemes that target seniors can keep you one step ahead and help you avoid potential ripoffs. The most common scam preying on older adults include 
The grandparent scam - this mainly involves a young imposter posting as a senior's grandchild and in need of urgent monetary help. A gullible senior is likely to send money to such a person without verifying the story's details or confirming with the said child's parents.
Sweepstakes scam - the caller deceives the senior into believing they have won money or a prize, but they need to send money to access the prize.
Charity Scam - callers or mailers solicit funds meant to cater to humanitarian causes. Charity scam is mainly common after disasters and tragedies and takes advantage of the victims' compassion and willingness to help.  
You are advised to notify the senior about tricksters to avoid falling for such traps.
A trusted senior helper 
Senior Helpers is a reputable in-home senior care provider serving Erie, Millcreek, Fairview, West County, Harborcreek, North East, Waterford, Union City, Corry, and Meadville. Our services are tailored to cater to seniors in need of daily assistance with companion care and those requiring specialized care due to conditions such as Alzheimer's, dementia, and Parkinson's disease. Contact us today for more information about our services.