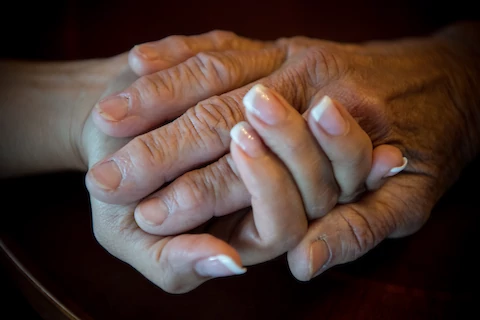 Our History
Senior Helpers NYC opened its doors in 2008 after seeing the need for an agency that cares. Kathy Livingston and Glen Galka joined forces on the common principles of providing quality care to clients, respect and support of their employees, as well as a responsibility to the community to educate, volunteer and provide value. Instilling this philosophy in all members of the team has helped grow the compelling culture that continues to hold true today.

Over more than a decade, this drive has resulted in helping countless families throughout Queens, Brooklyn, the Bronx and Manhattan. The company became licensed by the New York State Department of Health in 2011 to expand services and provide continuing care to families as needs often change. Senior Helpers wants to be there every step of the way.

In addition to being hired directly by families, Senior Helpers has developed relationships with many not for profit agencies throughout New York City to provide services to those in need of immediate respite. Our team wants to provide relief when it is needed most.

The team has grown over the years and is proud to have developed meaningful relationships with many longstanding team members. Many of our caregivers have been with the agency for several years as we continue to provide improved benefits and a working environment that values each member.

Our goals moving forward are to constantly pursue further education and the latest tools to help our families, employees and communities. We eagerly look forward to continuing to make a positive impact in the future.

As a team, we are one. Our office staff and our caregivers are not only all employees of Senior Helpers, they are one big team. All employees are thoroughly vetted, have gone through background checks, and are bonded and insured. We ensure all employees have the training and tools they need to provide quality care and assist our clients and families in the best way possible.

We will be with you every step of the way. Starting care whether in an urgent situation or planned out can be tough to get used to as it is sometimes new to our clients and they families. From the initial phone call, to introducing the caregiver, to assisting throughout the lifetime of care, our team is here to help throughout the entire process.

We are available 24/7. We understand that care needs can change and arise quickly and we strive to help our patrons live the best quality of life possible. So that we can find solutions for our clients and potential families as these changes occur, our trained staff is available 24 hours a day 7 days a week.