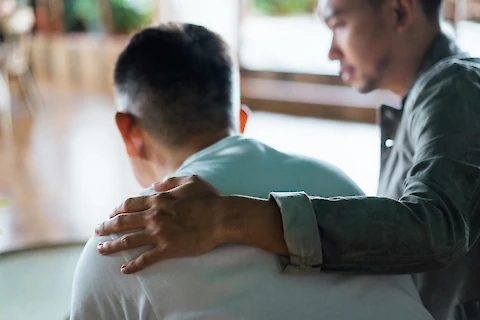 Although you may already be investing in your mental health, anyone can find themselves struggling with stress. Stress can come from anywhere, from health concerns to financial worries. Practicing regular mental check-ins is critical for seniors who want to manage their stress successfully. In this article, we'll look at how to do a mental health check-in, some signs of increased stress, potential causes of stress, and how to appropriately manage stressful times.
What Is a Mental Check-In?
A mental check-in should be conducted regularly to identify any signals of increased stress. Mental check-ins are typically done as self-reflection, but they can also include conversations with friends and family. During your mental check-ins, take note of how you are feeling both physically and emotionally. Notice changes in energy levels or attitude. The questions you ask yourself during the mental check-in will depend heavily on what aspect of your life needs further assessment, such as physical health, financial stability, or relationships.
Signs of Increased Stress in Seniors
Knowing the signs that things aren't going well and being able to address them quickly is important for managing stress in a healthy way. Here are some physical, emotional, and behavioral symptoms of increased stress:
Physical Symptoms: These include fatigued muscles and joints, headaches, or even an upset stomach.
Emotional Symptoms: Increased stress may come with depression or trouble concentrating. Reduced optimism can also be a sign that something isn't right.
Behavioral Symptoms: People dealing with extreme amounts of stress may overreact to small issues and engage in risky activities more frequently than normal.
Causes of Increased Stress in Seniors
While stress is an unavoidable part of life, certain factors can make it worse for seniors. Lack of social interaction can be a huge source of pain and worry for seniors. Financial struggles, such as not being able to pay medical bills or other debts, often lead to high levels of anxiety and depression. Finally, chronic or preexisting health conditions can cause physical discomfort and lead to stress.
Strategies for Dealing with Increased Stress
When faced with increased stress there are many ways you can manage it effectively without falling into unhealthy patterns. Taking steps to nurture existing relationships can help bring about feelings of joy during such difficult times and helps prevent loneliness from taking hold. 
Consider setting up regular video calls with close friends or family members; even simply reaching out by text message will help foster connection in these isolating times. Carving out time throughout the day to do activities you enjoy doing can provide much-needed restorative power during difficult moments. Take time to go on a walk outside or meditate. If things become too overwhelming, speak with a qualified professional talk therapist.
Senior Helpers Offers Personalized Caregiving Services
If you or your senior loved one is struggling with stress and mental check-ins, having in-home care can help. For more information, contact Senior Helpers Wilmington today. Our compassionate caregivers can help manage stress for seniors in and around the New Hanover, Pender, Brunswick, and Wilmington areas.