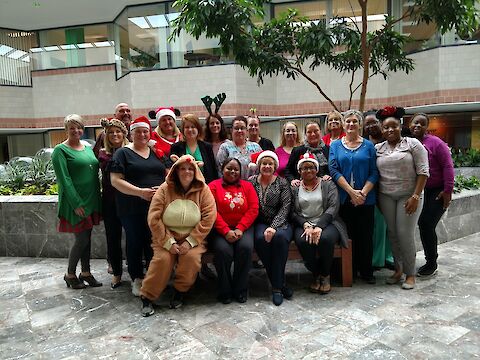 Our History
Senior Helpers of Southeast Michigan started to provide care in 2007. We are fully-committed to providing dependable and affordable in-home care with well-trained caregivers. Sixty five percent of our care givers are GEM's trained to assist with Dementia and Alzheimer's care. Nothing is more important to us than being the best available resource for seniors and families in our community.
Barbara Roden was drawn to Senior Helpers after her own father's Alzheimer's diagnosis. She and her family found little help at that time for her father and decided there was a need in the community. She has opened 4 locations in Michigan, helping many families provide better quality of life for their aging loved ones.
Our team has grown over the years and we have 12 team members and over 200 caregivers. We have been lucky to serve hundreds of seniors in our community over the years, and we are committed to continuing to provide uncompromising levels of care to all our families.