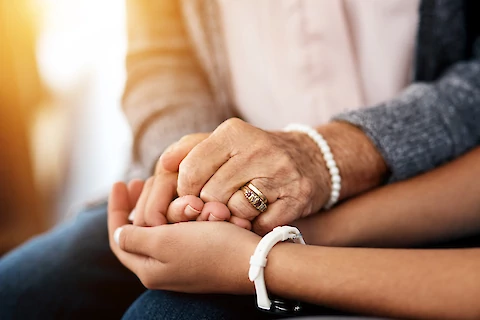 Understandably, seniors and their loved ones want to live independently for as long as possible. While it's common for relatives to help out their senior loved ones, trying to take on every aspect of their care can be stressful and overwhelming. If you have a loved one who is getting older, you may wonder if a live-in caregiver would be the best option for them. Read on to learn what signs to look for that may indicate your senior loved one may need an in-home caregiver.
They're Struggling With Daily Tasks
The physical decline that goes hand in hand with aging can make simple tasks more difficult. Keeping the house clean is hard when the vacuum is too heavy to lift, and it can be tough to bend down to unload the washer or dryer. If you notice that your loved one's house isn't as clean as it once was, or they're having trouble with basic tasks like household chores, preparing meals, personal hygiene, or getting dressed, a in-home caregiver can help. Home caregivers can also run errands, help seniors get to appointments, and make sure they take prescribed medicine.  
You're Worried They're Lonely
Staying connected with other people becomes more challenging as we age. The reality for seniors is that they may have lost touch with friends and relatives, and getting out to see and interact with other people can be nearly impossible if they don't drive or have access to transportation. Loneliness and social isolation are a serious problem in the senior community that can lead to poor mental health and other dangerous issues.  An in-home caregiver can provide seniors with the companionship they need to stay healthy and connected. This can create the basis for a close friendship that may last for years. 
You're Not Sure If They're Safe
It's nice to have the peace of mind knowing that your senior loved one is safe and cared for, but it can be hard to have the responsibility of checking on them if you also work full time, have a family to care for, and have other things on your plate. Luckily, a home caregiver can check in with your loved one daily to make sure that they're safe and well. It's also important to make sure that your loved one is eating meals and snacks daily, staying as active as possible, and engaging in meaningful and enjoyable tasks. This is all part of staying mentally and physically healthy, and a caregiver can provide you with the reassurance you need. 
Find The Best Care
Your loved one deserves the best from an in-home caregiver. If you're looking for senior care in the Westford, Massachusetts, area, let Senior Helpers of Westford be your guide. We provide a wide variety of services aimed at keeping seniors healthy, sharp, and independent, so they can continue to lead a rich and fulfilling life no matter what challenges they face. If you'd like more information on what we can offer you and your loved one, contact us today.