The Advantages And Disadvantages Of Assisted Living Glendale Heights
It is not an easy decision to move an elderly person into assisted living facilities. If you have a loved one that is in need of 24 hour care but are not totally dependent on others then it can be a good idea to take a look at assisted living.
A lot of people believe that moving a senior into assisted living is the step before they end up in a nursing home. Whatever you believe it is important that you are fully aware of the advantages and disadvantages of assisted living for your loved one.
The Advantages of Assisted Living
When your loved one moves into an assisted living facility they will receive help with everyday living activities such as the preparation of meals, bathing and grooming and getting dressed in the morning.
As people get older their needs change and most good assisted living centers will adapt to these changes. It can be difficult for senior citizens to maintain their homes so this burden is taken away from them when they go for assisted living.
But an assisted living facility can still feel like home. Your loved one can live in a room that is made to feel homely for them and they will be able to maintain their privacy. When your loved one wants to socialize there will be plenty of opportunity to do that. Most assisted living facilities have activities scheduled to keep their residents entertained.
Although assisted living is not cheap it is normally less expensive than a nursing home. If your loved one has a number of physical challenges or is in the early stages of dementia then assisted living will allow them to be reasonably independent.
If your loved one is not in need of full time care then they will receive the right care and attention with assisted living. A lot of assisted living facilities have medical facilities on site. There is also likely to be an active community of seniors at the facility who are not totally dependent and many long term friendships are possible.
When it comes to keeping the residents active and entertained most assisted living facilities do this well with a variety of different programs. There is normally a lot more on offer than just sitting in front of the TV such as outside excursions, games nights, exercise classes, crafts and hobbies and even dancing.
The Disadvantages of Assisted Living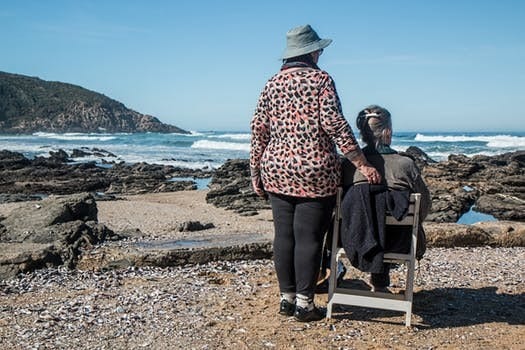 Assisted living has a number of drawbacks that you must be aware of. One of the biggest problems is that your loved one may not want to leave the home that they have lived in for many years. It can be really difficult for some elderly people to adjust to living with a group of people and having to abide by the policies of the facility.
In some facilities your loved one may have to share a room with another person. If they have been living on their own for some time then this can be a real challenge for them. They will also have to abide by a set of rules such as not being able to keep pets. Independent people will not take kindly to living a life of rules when they have never had to do this before.
At most assisted living centers there will not be extensive medical care available like there would be at a nursing home. If your loved one is in need of specialized medical attention then this is not the answer. Even those seniors that are suffering from a moderate form of dementia might not be able to cope with assisted living.
And finally there is the cost. In 2014 the median rate for a single bedroom unit at an assisted living center was $3,500 per month. This is $42,000 per year which is not going to be within everyone's budget. If your loved one has Medicare then the costs of assisted living will not be covered. Many facilities charge extra for additional personal care.
A good Alternative to Assisted Living
Why put your loved one through the expense and upheaval of moving out of their home into an assisted living center when you can provide them with home care services. A number of different services are available to meet the needs of your loved one and they are a lot more cost effective than assisted living.
Find out more about our first class home care services by calling (331) 281-0728