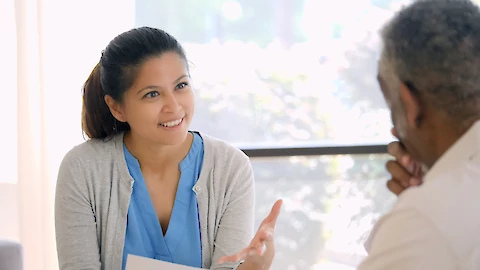 How to Find a Better Senior Caretaker After a Negative First Experience
One of the most disheartening things a senior and their family can experience is searching for a new caregiver when the first experience was negative and not what they might have expected. It is important to note that caregiving is a growing public health issue according to the CDC, so when a family is trying to locate the right person for their senior loved one, there are a few things to keep in mind. 
Understand the Different Types of Caregivers
Before anyone can go searching for a new caregiver, it is important to understand that not all caregivers are the same. There are different types of caregivers out there, and their type determines what their responsibilities are. A caregiver can be a companion who helps the senior with a few things and gives them company. Others can be more in-depth, providing health care needs and assisting with more tasks for specialized care. Understanding the differences in caretakers allows the family to choose which way to begin the search. 
Agencies vs. Private Caregivers
While it may seem cheaper to move forward with a private caregiver who has a few references, the safest choice a family can make for their loved ones is to move forward with an agency or organization that specializes in caregiving. 
The best things about agencies are that they prescreen their employees before they go out on assignment, they have a backup plan in an emergency, and caregivers are protected by the agency's insurance if hurt on the job. 
On the other hand, when a private caregiver has an emergency, there won't be anyone else available to cover their shift. These situations can be dangerous and expensive, and a family can be left in a bind when they choose to go with a private caregiver. 
Review Agencies and Organizations
Once a decision has been made on the type of caregiver best suited to their situation, the family needs to take into account the individual or the organization's reviews that have been placed by current or past employers. Both satisfied and unsatisfied family members of seniors tend to review the caregivers or their agency on a variety of different platforms and may also reach out to the Better Business Bureau to rate them. Families should do thorough research on these companies or private caregivers, taking into consideration things like how long they have been in business, etc.
Interview and Interact with the Caregiver
The family should interview a few caregivers and have them spend time with the senior. It is important to establish a personality match and ensure the relationship will be positive, especially after having a negative experience. Family members do not have to take the first caregiver they are sent and should feel free to interview and meet a few caregivers. It is also important for the family members to have a good relationship with the new caregiver they find, which is why an interview is so crucial. 
Families who are looking for more information about caregivers have resources available with Senior Helpers Honolulu Kahala Kailua. Please feel free to contact us today for more information about our services and available resources.