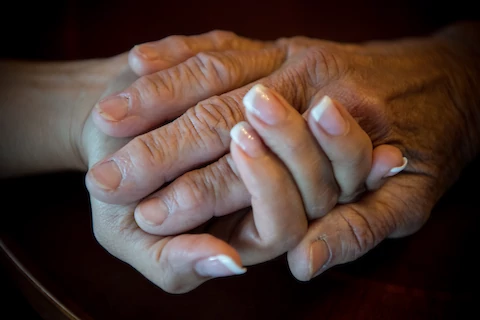 Our History
We at Senior Helpers of Canton and North Georgia are honored to provide knowledgeable in-home senior care with a variety of services ranging from the compassion of companion care to the skills of personal care. We strive to give our all to not only our outstanding Clients, but also to our tremendous caregivers and staff. We believe respect and trust are earned, not granted.
Our mission is to serve, to the highest degree, those that are in need of our services. We purposefully work as a Team to alleviate the stress of life by being a family's trusted advisor in aging care. With determined actions and the love of God, we at Senior Helpers of Canton and North Georgia work hard every day to earn our status as the highly respected organization we are – the organization that Clients trust and respect. We intentionally play a responsible role in supporting our Clients and their families, our employees, and our community. That's why we are Senior Care Only Better
Senior Helpers of Canton and North Georgia is locally owned and operated by Todd and Jessica Tyler, long term residents of Waleska who work in Canton. A leader in senior home care for the elderly since 2002, Senior Helpers provides specially trained caregiver services for Alzheimer's, Parkinson's and dementia Clients.
Both Todd and Jessica have experienced firsthand the need for compassionate, trustworthy and knowledgeable in home elderly care that can improve the quality of life for the Client as well as the supporting family. As a result of their experiences, they bring a commitment to exceptional Client service and a passion for assisting seniors to remain independent at home. As residents of over 15 years in the community they serve, Todd and Jessica each have primary roles in Client relations, caregiver selection and screening, and interfacing with the many senior business partners in the North Georgia community spanning 11 counties, including: Cherokee, Bartow, Fannin, Floyd, Gilmer, Gordon, Murray, Pickens, Towns, Union and Whitfield counties. Senior Helpers of Canton is located in historic downtown Canton, in the former Babcock Building, a short distance to both the new Northside Hospital to the East and the professional medical office community to the West.
Non-Negotiables:
We will never send an unknown Caregiver to a Client's home. With Senior Helpers, a proper introduction will be made from Caregiver to Client, in person, every time. Our Caregivers are well trained, supervised employees that are Certified Nursing Assistants, not independent contractors. We are not a referral service or "nurse registry," where workers are assigned to cases, leaving families to sort through the fine points themselves – whether drug screens are conducted, whether thorough background checks have been performed, whether they're truly licensed, bonded and insured. We do all these things in advance, along with testing skills, verifying credentials, TB testing, speaking with families they've worked with before - not just former supervisors or colleagues.
We also openly communicate to prospective Clients that we are the best choice for in-home care in the Canton and North Georgia area by arranging for Listen360, an independent research company, to survey our Clients- any Client they wish, any time they wish.