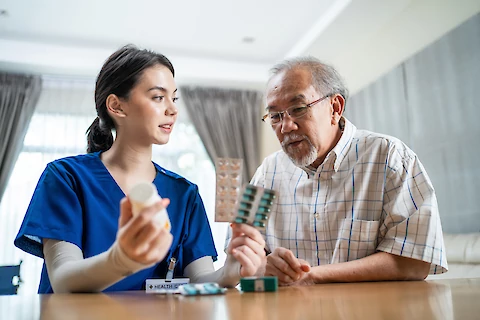 What's Coming Up In Medicare 2023: An Overview Throughout the Year
This year, we will see significant changes to Medicare. This year will see changes to fee structures, deductibles, prescription costs, and more. How these changes will affect you and your healthcare depend on several factors. You can find more information on the Centers For Medicare and Medicaid Services website.
Increases and Decreases to Premiums and Deductibles
Part B deductibles are going down in 2023, with a reduction of $7, bringing it to $226. This would be the first drop in a decade. With that said, Part A deductibles are increasing for things like hospital stays. For those who don't qualify for premium-free Part A, there will be a premium hike, as well.
AARP reports that it is expected that Medicare Advantage, or MA, expects to see continued growth in enrollment throughout 2023.
Prescription Cost Changes
One noteworthy change is the cap on insulin prescription costs. This means that in 2023, any Medicare-covered 30-day insulin prescription will be capped at $35, which is great news for senior loved ones who rely on insulin each month. Even if the covered individual has not met their deductible, the $35 cap is in place.
Furthermore, there is a high possibility of negotiations with pharmaceutical companies that have high-priced drugs. This means that costs could come down, putting certain medications within reach of those who couldn't previously afford them. In addition, there may be penalties for drug companies that have sudden and unnecessary price hikes.
Free Vaccines
Vaccines are so important for persons over the age of 65. The flu vaccine and shingles vaccine are two important safeguards for senior health and well-being. 
Some vaccines are already free under Part B coverage. This includes the flu shot, pneumonia, Covid 19 and boosters, and hepatitis B. But new changes will add other vaccines to the list. One of these vaccines is Shingrix, a vaccine that guards against shingles. This vaccine is normally quite expensive, costing approximately $200. With the new Medicare changes, this vaccine would be free, even for those members who have not met their deductible.
Dental Care
Dental care isn't provided with Medicare except in very specific situations. While this continues to be the case, the 2023 changes will broaden the scope a little bit under special circumstances for senior adults who meet the criteria.
Home Care In Sun City
If you are a resident of Ruskin, Wimauma, Apollo Beach, or nearby areas, you maybe curious about how these changes will affect you. Not only that, but you might have questions when it comes to home care for yourself or a loved one. The good news is that Florida residents in the towns of Sun City Center, Riverview, and Gibsonton have access to Senior Helpers. 
For seniors living in Sun City and the surrounding areas, in-home care provides a variety of services that assist seniors so they can continue to live in their homes in a safe and healthy way. Home caregiving services are ideal for seniors who live independently and can benefit from help with household tasks and other services. 
From preparing meals to running errands and providing companionship,  Senior Helpers Sun City is there for your elderly loved ones. Home care can consist of light housekeeping, medication reminders, rides to medical appointments, and other services that make life more convenient for seniors living at home. Whether your senior loved one just needs someone to come over a few hours per week or needs more full-time assistance, Senior Helpers will help create a custom plan that works for you and your loved one.
For more information on how Senior Helpers in Sun City can assist your loved one, contact our Senior Helpers office today, or visit our website to learn more.