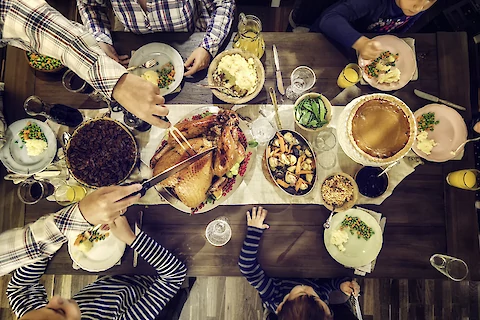 Gluten is a protein found in grains such as wheat and barley, and it can be difficult for gluten-intolerant seniors or those with celiac disease to avoid it during the holidays. With all the drinks, foods, and treats served during this season, it can be difficult to discern which items contain gluten and which don't.
This post discusses ten sneaky sources of gluten during the holidays and how to replace them with gluten-free relatives. The substitutions are simple and ensure that seniors in Ruskin have safe and enjoyable holidays.
Gravy
Gravy is another common source of holiday gluten. For gluten-free gravy, start with coconut flour, add stock, and then blend the mixture. Alternatively, use cornstarch flour instead of the base wheat flour for the gravy. 
Mashed Potatoes
Most homemade mashed potatoes are gluten-free; however, some restaurants may use gluten to thicken their mashed potatoes. Consult with the chef when eating at a restaurant in Wimauma to confirm that they are gluten-free.
Baked Goods
Commercial baked goods such as cookies and cakes are often made with wheat flour. Gluten-free versions can be baked using different kinds of gluten-free flour such as almond or coconut flour. These gluten-free mixes are readily available.
Soups
Most holiday soups contain cream-based soups that use wheat flour as a thickening agent. These soups can be replaced with a gluten-free thickening agent such as arrowroot and cornstarch powder.
Sauces 
Most sauces, including teriyaki and soy, contain gluten-based ingredients. To make a gluten-free sauce, use ingredients such as tapioca or cornstarch. Also, when purchasing sauces, check the label for gluten-free options.
Scrambled Eggs And Omelets
Depending on one's sensitivity to gluten, it is advisable to avoid scrambled eggs and omelets from restaurants. Some may add pancake batter when making omelets and scrambled eggs or use egg products that contain gluten to make the eggs fluffier.
Stuffing
Traditional stuffing recipes usually contain bread crumbs, which are made from wheat flour. However, gluten-free stuffing can be made by substituting bread crumbs with gluten-free grains such as millet or quinoa.
Some Teas
Many special teas made during the holidays contain gluten-based flavors. Seniors and gluten-free individuals are advised to stick to single-ingredient teas such as black tea and green tea during the holiday season. They are naturally gluten-free.
Meat, Fish, and Poultry
Unprocessed meat, fish, and poultry are gluten-free. However, if marinated, they may contain gluten. When purchasing marinated meat, check the label to ensure the ingredients used are gluten-free.
About Senior Helpers of Sun City
Senior Helpers of Sun City offers various in-home senior care services including personal care, transitional care, Alzheimer's and dementia care, companion care, Parkinson's care, etc., to cater to seniors living in Sun City Center, Riverview, Gibsonton, and the neighboring towns. Our caregivers help seniors lead healthy lifestyles and stay active, improving their overall well-being. They assist with light housekeeping, running errands, meal preparation, medication reminders, and many more while keeping a senior company. 
Contact us today to find out how our assisted living services can benefit your senior loved ones.