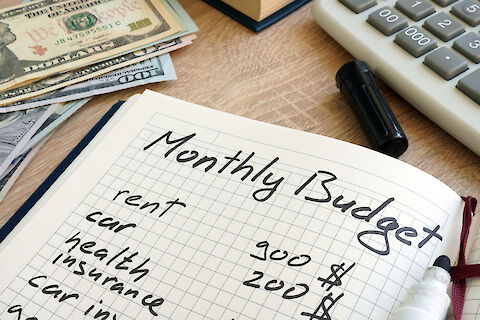 It's no secret that medical care can be expensive. For seniors and their relatives, medical expenses make up a sizeable portion of the budget each month. As a relative, it's natural to want to help a senior loved one pay for their care and other costs. However, this can be easier said than done without the proper financial coverage. With a limited budget for helping your elderly parents, here's what to prioritize when determining care needs and how to pay for them.
1. Medication Is Top of the List on a Budget for Helping Your Elderly Parents
The medications a senior already takes should be prioritized. Seniors need that medication for various reasons as prescribed by their doctor. So, taking those away would not be beneficial. If there are concerns about medications a senior is taking, speak with a doctor before any changes are made. There are many considerations for taking or stopping medications. As such, this should not be a cost-cutting measure under any circumstances.
2. Doctor Visits
Seeing a doctor is an important part of any care plan, though it can also be expensive. It's important to factor the costs of checkups and procedures into a budget even though they are less frequent than other medical expenses. If possible, speak with the senior's doctor about working within a budget, particularly when it comes to insurance options or payment plans. Many offices will try to work within a patient's ability to pay, so there's no shame in asking.
3. Diet
A good diet is a key component of good health. Food makes up a large part of a household's budget, but it becomes more crucial when planning around a senior's treatment. Cutting back in some areas may be necessary, but an unexpected positive to this could be a healthier diet overall. After all, eating out less and cooking with more vegetables at home means lowering food costs with more nutritional meals. That's two benefits in one!
Resources That Can Aid a Budget for Helping Your Elderly Parents
While reducing a budget may help, it's reasonable to accept extra support. This isn't an unusual situation. Indeed, many organizations have resources to assist seniors and their caretakers with different costs. Some resources to look into include:
Local food pantries and charitable organizations
Get Help With Senior Helpers South Palm Beach
There are numerous responsibilities involved in helping a senior loved one, especially with a budget for helping elderly parents. Taking on all the responsibility alone can become too much, so there's no shame in seeking help. That's why Senior Helpers of South Palm Beach provides the best quality in-home care for seniors in the area. That way we can take some of that responsibility.
Senior Helpers of South Palm Beach serves individuals all across the South Palm Beach area, including Lake Worth, Boynton Beach, Delray Beach, and Atlantis. As a result, we'll be able to help those in the area on a regular basis. Contact us today to learn more about how we can help.