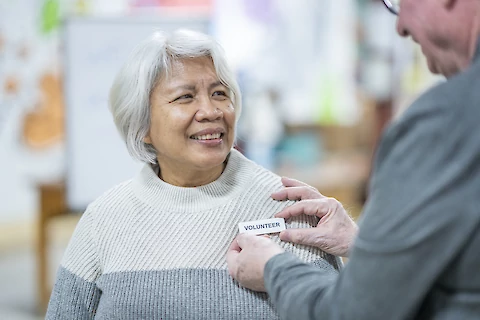 Senior citizens tend to be more active during the evening hours. When it's the time of the year when the sun sets earlier, and there's nothing much for our elderly loved ones to do, they may begin to experience loneliness and suffer isolation.
Social isolation and loneliness can affect seniors' physical and mental health and their quality of life. Heart disease and depression are among the health risks that elderly loved ones are at greater risk of contracting due to this effect. However, there are things they can do to eliminate the adverse effects of loneliness and isolation. In this article, you'll find strategies to fight loneliness and isolation among the elderly at all times.
1. Consider Moving the Elderly Into Senior Living Communities to Combat Loneliness and Isolation
The most effective way of fighting loneliness and isolation among elderly loved ones is by moving them into a senior living community. They offer a wide range of services that can eliminate loneliness and isolation. For instance, opportunities for socialization, companionship with staff and other seniors, and transportation.
The most helpful thing you can do for your elderly loved one is to help them connect with you and the world. It will ensure that they stay happy and healthy.
2. Encourage Senior Citizens to Meet New People
Making high-quality connections is key to living a happy, satisfying, and healthy life. Encourage senior citizens to explore hobbies and interests that give them a chance to meet and engage with new people. Further, social activities like gardening and playing games, among many other activities, are a terrific way of eliminating loneliness and isolation with your elderly loved ones.
3. Encourage Your Elderly Loved Ones to Attend Virtual Meetups
With modern-day technological advancement, you cannot miss out on socializing and connecting with the world, friends, and family. Online platforms and programs such as Facebook, Twitter, Skype, etc., can boost the emotional well-being of elderly loved ones. Further, social media has numerous groups and clubs for elderly loved ones. These groups have people with common interests and have many activities that can help seniors overcome loneliness and isolation. Therefore, encourage a senior loved one to attend virtual meetups in such groups and clubs.
4. Consider Caregiver Drives Around the City
To ensure senior citizens maintain their social connections, you should consider providing caregiver drives around Lake Worth, Boynton Beach, Delray Beach, and Atlantis since they cannot drive independently. These rides are essential because they boost their social health and integration.
5. Encourage Senior Citizens to Volunteer to Combat Loneliness and Isolation
There is nothing as fulfilling as giving back to the community. It makes you feel valued by those around you. Volunteering for others can make elderly loved ones feel valuable. Therefore, encourage senior citizens to work part-time or as volunteers within their communities. It will help them feel a sense of purpose. You can check with your local caregivers for volunteer programs for the elderly.
In-Home Care for Seniors in South Palm Beach
The best way to make senior citizens feel loved, enjoy a happy and healthy life, and have a sense of purpose is by connecting with them regularly. At Senior Helpers South Palm Beach, we offer a wide range of quality in-home care services in Lake Worth, Boynton Beach, Delray Beach, and Atlantis. Contact us today for more information about how you can best help senior citizens deal with loneliness and isolation.